Biden Again Announces To The World That Kamala Is POTUS – Americans React Hilariously (Video)
Another video of a Joe Biden gaffe — or maybe a Freudian slip — is making the rounds on social media. The responses are hilarious.
President Biden today called his vice president, Kamala Harris, "President Harris" again while speaking at South Carolina State University's commencement ceremony.
Video below:

Twitter responses to Biden's latest slip:
Does he see 🤔 does he see?!! Goo Brandon 😂😂😂😂

— Linds (@lindsJellybean) December 17, 2021
He sees the writing on the wall for himself.

— Cory Morgan (@CoryBMorgan) December 17, 2021
Foretelling the future I see

— Justin Berger (@BreakingJustinn) December 17, 2021
We've known for a while that she would take over for him eventually

— Hunter Lackey (@thehunterlackey) December 17, 2021
This guy has lost his mind!

— Walt (@Scoopdad73) December 17, 2021
it's all calculated, part of the mental programming

— Agentsmith212 (@Agentsmith212) December 17, 2021

While speaking at South Carolina State University's commencement ceremony, and he once again underscored the urgent need to strengthen voting rights.
"We have to protect that sacred right to vote, for God's sake," Biden said. "I've never seen anything like the unrelenting assault on the right to vote."
The president's comments come as Senate Democrats are discussing potential changes to the filibuster to allow voting rights legislation to advance in the evenly divided chamber.
Senate Republicans have used the filibuster to block multiple voting rights bills, as Democrats do not have the 60 votes necessary to overcome a filibuster.
"This battle is not over. We must pass the Freedom to Vote Act and the John Lewis Voting Rights Act. We must," Biden told the graduates of the historically Black university.
"We're going to keep up the fight until we get it done, and you're going to keep up the fight, and we need your help badly."
This is not the first time Biden accidentally gave Harris a promotion. Back in March President Biden called his vice president, Kamala Harris, "President Harris" while celebrating the US nearing administration of 100 million COVID-19 vaccine doses.
Biden said, "Now when President Harris and I took a virtual tour of a vaccination center in Arizona not long ago, one of the nurses on that, on that tour injecting people, giving vaccinations, said that each shot was like administering a dose of hope."
Also while speaking about the vaccine in December, Biden stated: "President-elect Harris took hers today for the same reason."
"
Left-wing outlets have tried to attribute Biden's gaffes to a childhood stutter, despite the fact that there was no evidence of a stutter for the majority of his career in the Senate. "President Biden, who is 78-years-old, has struggled with a stutter since his childhood and has occasionally slipped-up while speaking in public," Newsweek reported.
OPINION: This article contains commentary which reflects the author's opinion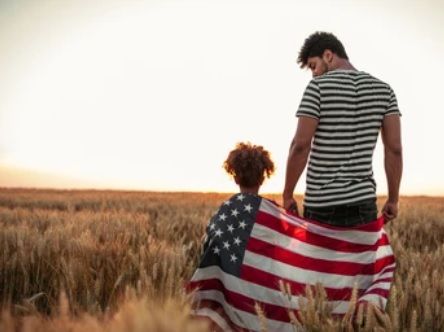 Mark Van der Veen offers some of the most analytical and insightful writings on politics. He regularly opines on the motives and political calculations of politicians and candidates, and whether or not their strategy will work. Van der Veen offers a contrast to many on this list by sticking mainly to a fact-based style of writing that is generally combative with opposing ideologies.