Video Shows The Other Side Of The Let's Go Brandon Prank Call With Joe Biden And It's Hilarious
Supporters of former President Trump and Americans dissatisfied with Joe Biden have turned the chant "Let's Go Brandon!" into a massive social media viral trend that has shown up at sporting events, airports, memes, all the way to the former president's Saturday rally in Iowa.
It started as a profane anti-Biden chant at college football games but went to a new level yesterday when President Biden got a visit from a Christmas troll Friday when a father participating in the annual White House NORAD Santa-tracking call used the phrase "Let's Go Brandon," the slangy stand-in for "F— Joe Biden."
The dad, identified only as Jared from Oregon, wished the president and first lady Jill Biden a merry Christmas before adding the anti-Biden phrase at the end of his family's portion of the call.
"Merry Christmas and let's go Brandon," the father said as he signed off.
"Let's go Brandon, I agree," Biden said without missing a beat.
Video below:
You're telling me it's been like 3 straight months of Let's Go Brandon memes and Biden still doesn't understand it? pic.twitter.com/Evd09Ys0Ts

— Caleb Hull (@CalebJHull) December 24, 2021
It was unclear from Biden's reaction if he knew what the phrase meant or he was just playing dumb!
Now we have obtained a footage from the young father named Jared who tracked Biden into saying the anti-Biden phrase.
Listen closely to the end of the call. Jared does not hang up the call, his thumb never touches the screen — there's a "beep beep" of the call being cut off by Biden's people. But it was not in time to stop Biden from hearing "Let's Go Brandon" and repeating it. Too bad Jared didn't get to hear Biden's reply live.
Video below:

Honestly, we have to give Joe Biden credit for taking it in stride (whether deliberately or by accident).
Our presidents have given us some truly magical Christmas moments, haven't they?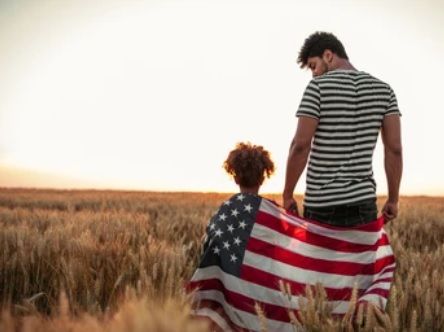 Mark Van der Veen offers some of the most analytical and insightful writings on politics. He regularly opines on the motives and political calculations of politicians and candidates, and whether or not their strategy will work. Van der Veen offers a contrast to many on this list by sticking mainly to a fact-based style of writing that is generally combative with opposing ideologies.