Videos: Nancy Pelosi Tosses The First Pitch At The Washington Nationals Pride Night – Just Look At The Crowd
Former House Speaker Nancy Pelosi (D-CA) successfully threw the first ceremonial pitch at the Washington Nationals's 18th annual "Night OUT" game on Tuesday night.
Pelosi, who was selected for her commitment to the LGBT community, threw a baseball to Screech, the Nationals' bald eagle mascot, who was dressed in a rainbow uniform for the occasion. Screech was located just in front of the home plate to receive the pitch.
Thousands of fans received complementary items to commemorate the night, including T-shirts and Screech bobbleheads.
In addition, the Nationals donated $5 for every ticket sold for Tuesday's game to Team D.C., an organization that educates "the LGBTQ community on the benefits of individual and team sports participation." June is considered the national LGBT Pride month.
But it seems that they won't get much revenue!
Nobody showed up for the team's Pride celebration.
That is, nobody showed up except for what appears to be Nancy Pelosi's personal staff and family members, as the aged former House Speaker showed up to toss the first pitch.
Video below:
Fives of people applauded wildly as the San Francisco rep threw a pitch in the general direction of home plate.
Here's another angle that hides the fact that no one showed up:
The former speaker is a big sports fan, but she claimed she had never thrown a first pitch before Tuesday night.
"I don't even watch TV except for sports, and so I know better than for a politician to go in front of a sports crowd — who came for that, right?" Pelosi told the Associated Press. "But this tonight, [for] the LGBTQ, that was a whole different purpose, so I was very honored to do that and take whatever came my way."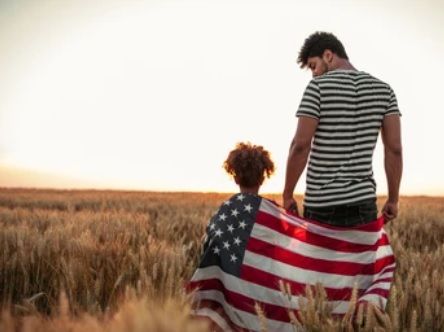 Mark Van der Veen offers some of the most analytical and insightful writings on politics. He regularly opines on the motives and political calculations of politicians and candidates, and whether or not their strategy will work. Van der Veen offers a contrast to many on this list by sticking mainly to a fact-based style of writing that is generally combative with opposing ideologies.