Hilarious Video Of Biden And Putin With Their Dogs – One Of Them Is Getting Totally Embarrassed By His Pet
One month before Biden entered the White House he revealed that he broke his foot tripping on a rug after a shower as he chased one of his dogs and grabbed its tail.
Biden's campaign previously explained the hairline fracture by saying Biden fell while playing with the dog, but did not mention the shower or tugging the animal's tail.
It seems that even his own dog dislikes him and doesn't follow his orders and he is our commander-in-chief.
With the ongoing tensions between Russia and America, new video surface where Biden is getting pulled and embarrassed by his dog and he's compared to Putin's video where he "shows off" his dog!
Biden tried to place the dog not the car but the dog seems to run away again!
Video below:
The dance between President Joe Biden and Russian President Vladimir Putin over Ukraine got feisty Thursday, with the Russian strongman threatening a "complete rupture" of relations if Biden slaps sanctions on the country if it invades Ukraine. The threat came during a phone call Putin requested in advance of bilateral talks between the two scheduled for next month.
Biden pushed back against Putin's aggression, with two officials telling The New York Times he "made clear that the United States and its allies and partners will respond decisively if Russia further invades Ukraine." The conversation is the second the two have had this month over Ukraine, with Russia offering little information about whether it plans to invade its neighbor.
(This post may contain disputed claims. We make no assertions as to the validity of the information presented by our Opinion Columnist. This is an opinion article, and this post should be treated as such. Enjoy.)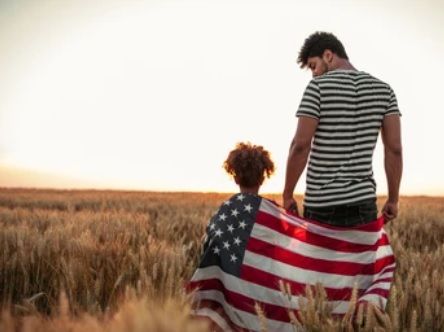 Mark Van der Veen offers some of the most analytical and insightful writings on politics. He regularly opines on the motives and political calculations of politicians and candidates, and whether or not their strategy will work. Van der Veen offers a contrast to many on this list by sticking mainly to a fact-based style of writing that is generally combative with opposing ideologies.