Man Uses His Second Amendment Rights After His Neighbors Pitbull Came Running Towards Him In His Front Yard – Was This Justified? (Video)
Guns, guns, and more guns. These days the complexity of gun ownership in this country is just that, complex.
To me, the Second Amendment is pretty straightforward. The question I have is when is it appropriate to get the gun out? When is the right time?
Is it the right time to shoot a dog during a dog fight, or if a dog attacks you?
A video from Oregon today shows a man who guns down his neighbors' pitbull after it came running towards him in his front yard.
The homeowner had an Oregon Concealed Carry license and he decided to use his second amendment rights!
Video below:
This video means that the shooter will probably walk free because it was obvious that the dog entered his property and tried to attack him.
However, I discovered several cases where people have shot vicious dogs, but then were prosecuted criminally for crimes such as animal cruelty, discharge of a firearm within city limits, or negligent discharge of a firearm. When a dog bites a person, the person usually (not always) can recover full compensation from the dog owner's homeowners insurance policy, the renter's insurance policy, or from the dog owner, if no insurance.Of course, the legal liability varies by location because of statutes, ordinances (e.g. leash laws), court decisions, and circumstances.
The One-Bite Rule, Negligence, and Statutory Liability
Although I am not an attorney, I found in all the states I researched that a dog owner will be held liable if he knew before the biting incident that his dog had the tendency to bite people without justification. It is called the "One-Bite Rule." It provides GENERALLY that the dog owner is protected from liability as to the first injury caused by the dog, unless liability can be based upon other grounds. Fifteen states (the "one-bite rule" states) do not have dog bite statutes. The 15 "One-Bite Rule" States are: AK, AR, ID, KS, MS, NV, NM, NC, ND, OR, SD, TX, VT, VA, WY. Some court decisions have said the "One-Bite Rule" name is a misnomer and that the rule applies to any injury, whether or not it was caused by a bite, and that proof of the dangerous propensity of the animal does not require the existence of a prior bite even in a biting case. Confusing, subjective, and open to interpretation!
But, in almost every state, I found a dog owner will be held liable to some extent if his negligence causes a biting incident. I understand that general negligence is the doing of an act without due care, or failing to do something that due care requires. In cases where the dog owner knew that his dog was dangerous or vicious, he faces the very real possibility of having to pay punitive damages, in addition to compensatory damages. Because the purpose is to punish the wrongdoer, the dog owner himself, and not his insurance company, must pay the punitive damages. However, some states have not enacted dog-bite statutory liability. If the victim was trespassing or provoking the dog that bit him, he can't use the "statutory action," but can still use the One-Bite Rule. In these states, usually it is the victim who must prove that the dog previously bit a person or acted like it wanted to bite a person, and that the owner knew or should have known of the dog's propensity to bite. So a "bite" is not necessarily required. It could be a knock down, a trip, or physical contact. The states having a dog-bite statute are referred to as "statutory strict-liability states." There are 35 of these statutory liability states and their laws vary CONSIDERABLY. Some of these states are: AL, AZ, CA, CO, CN, FL, IL, KY, LA, MD, MA, MI, NJ, NY, OH, SC, TN, etc. In these states, the usual prerequisites for compensation are that the victim was bitten, and the defendant owned the dog. The victim does not have to prove that the dog previously bit anyone or acted like it wanted to bite anyone. So read and understand your applicable statutes closely because some have limits, different definitions, or additional requirements. I found that they vary like night and day. A few states, like HI, GA, NY, and TN, have statutes that combine principles of negligence and the One-Bite Rule, but primarily rely upon the One-Bite Rule. They are called "Mixed Dog-Bite" statute states and are confusing to me. They have statutes that combine strict liability with elements of the One-Bite Rule, leaning toward the One Bite.
OPINION: This article contains commentary which reflects the author's opinion
Reminder: The purpose of the articles that you will find on this website, are to EDUCATE, not to disinform or grow hate and anger!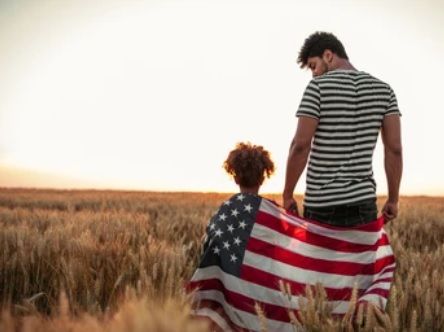 Mark Van der Veen offers some of the most analytical and insightful writings on politics. He regularly opines on the motives and political calculations of politicians and candidates, and whether or not their strategy will work. Van der Veen offers a contrast to many on this list by sticking mainly to a fact-based style of writing that is generally combative with opposing ideologies.