Not A Joke- Republican Congressman Wants To Put A Bust Of Volodymyr Zelenskyy In The US Capitol
A Republican congressman is proposing to place a bust of Ukrainian President Volodymyr Zelenskyy in the House wing of the U.S. Capitol.
Now, this takes the "I support the current thing" meme to a whole new level. Supposed South Carolina Republican Congressman Joe Wilson is so enamored with Ukrainian President Volodymyr Zelenskyy that he wants a bust of him in the House wing of the United States Capitol.
This no doubt makes other members of the Uniparty extraordinarily jealous. Dan Crenshaw is probably punching walls wondering why he did not think of this first.
We've already done a sweep of the Capitol to remove any trace of Confederates and slave owners (that one's tricky), but what are we supposed to put in all the empty spaces? Wilson has suggested that the Fine Arts Board obtain a bust of Ukrainian President Volodymyr Zelenskyy to display in the Capitol Building.
Here's the resolution: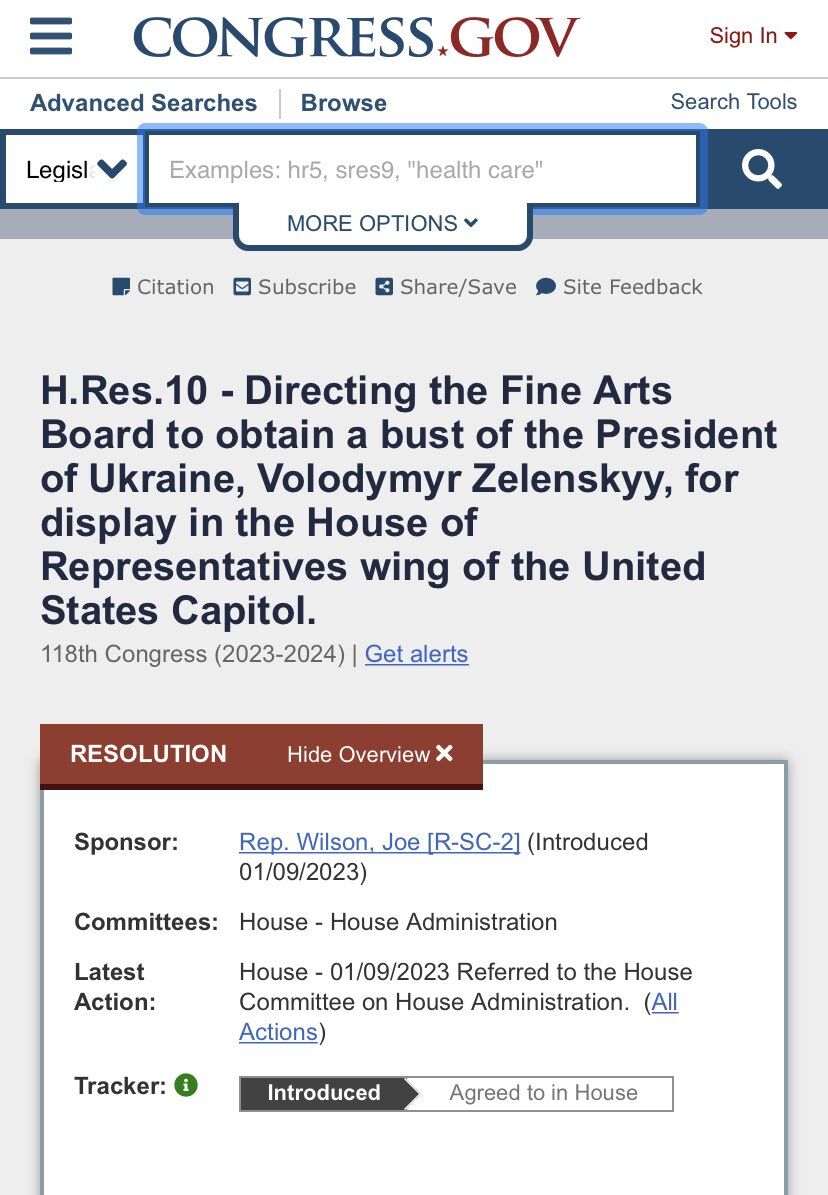 We can't believe a Democrat didn't come up with this House resolution. But they might wanna put it next to the bust of George Floyd.
Here's a suggestion for their bust:
Mr. Wilson, who has served in Congress since 2001, is a senior member of both the House Armed Services and Foreign Affairs committees. Earlier this year, he was tapped to lead an internal GOP task force focusing on national security.
A staunch conservative, who came under fire for shouting "you lie" at former President Obama during a 2009 address to Congress, Mr. Wilson has emerged as a strong supporter of Ukraine.
In December, he told the Charleston Post and Courier that Ukraine's fight against Russian aggression reminded him of the American Revolution. 
Michelle is an American conservative author she is committed to the constitutional principles of individual freedom, economic liberty, limited government, personal responsibility, and traditional values. She is a libertarian and provocateur who believes in freedom and liberty for all Americans. As a passionate journalist, she works relentlessly to uncover the corruption happening in Washington, while exposing politicians and individuals who wish to do us harm.