Fetterman's Reaction to Marjorie Taylor Greene's Senate Dress Code Violation Sets Irony Alarms Blaring And Accidentally Expose Hunter's Laptop
The U.S. Senate recently dropped its dress code requirement, sparking criticism from many conservatives both online and in Congress who suggested the move was made to appease Democratic Sen. John Fetterman.
Fox News Digital confirmed on Sunday that the Senate will no longer enforce a dress code for senators. Senators will now be allowed to wear whatever they want but others entering the chamber must comply with the dress code, which is coats and ties for men and business attire for women.
Conservatives responded on X, formerly known as Twitter, criticizing Fetterman, who has routinely worn gym shorts and hoodies in the building and found a workaround to the legislative body's dress code rules by voting from the doorway of the Democrat cloakroom or the side entrance, making sure his vote is recorded before ducking out.
Greene, 49, who showed off NSFW pictures of the first son during a House Oversight Committee hearing back in July, dressed down Fetterman, 54, after news broke that his now-familiar shorts-and-sweatshirt attire was fit for the Senate floor.
"The Senate no longer enforcing a dress code for senators to appease Fetterman is disgraceful," Greene posted on X, formerly Twitter. "Dress code is one of society's standards that set etiquette and respect for our institutions. Stop lowering the bar!"
But Fetterman had a little a snit fit in response and threw down what I'm sure he thought was a great clapback.
"Thankfully, the nation's lower chamber lives by a higher code of conduct: displaying ding-a-ling pics in public.
"Unbiased" liberal media like S.V. Date, the White House correspondent for the Huffington Post, thought it was just great.
But what they didn't get was how Fetterman's response wasn't the clapback they thought it was. It highlighted what MTG had been talking about — the Hunter Biden laptop pictures — and raised again the question of how compromised Joe Biden is by the influence-peddling scandal. Hunter Biden even infamously spoke about possible Russian blackmail in one conversation with a prostitute. So when what you say raises all that again, you're unwittingly skewering the Democrats and Biden.
A lesson in how to break all the irony meters. And "ding-a-ling," seriously? How old is Fetterman?
They have an issue with the pictures MTG showed, but they don't have a problem with the alleged influence-peddling and other problems with the scandal.
OPINION: This article contains commentary which reflects the author's opinion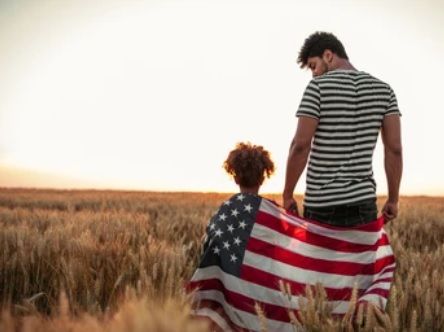 Mark Van der Veen offers some of the most analytical and insightful writings on politics. He regularly opines on the motives and political calculations of politicians and candidates, and whether or not their strategy will work. Van der Veen offers a contrast to many on this list by sticking mainly to a fact-based style of writing that is generally combative with opposing ideologies.