Video Shows A White Girl Slammed To The Ground By A Muscular Black Man – The Police ARRESTED The Girl And Her Boyfriend After The Mass Brawl
A massive fight broke out at Sandusky, Ohio's Kalahari resort water park early last week, leading to the arrests of two individuals involved.
Witnesses reported that the dispute began after someone cut the line for a ride. A clip of the incident, suggests that at least ten people were involved in the brawl, some of them were park employees attempting to intervene.
The video also shows that the white couple was attacked by a bigger group of Black Americans, and some people online called this a hate crime.
The girl was thrown to the floor and knocked out by a muscular black man in the violent scuffle at Kalahari Water Park in Sandusky, Ohio.
That didn't stop the fighting. As the Flint, Michigan resident lays on the ground, another woman is seen picking up a nearby chair and hurling it at a man standing across from her.
Soon after, that same man—later identified as 24-year-old Zackary Colzin—starts punching an EMT before he is tackled to the ground.
The girl was later identified as 23-year-old Brittany Cabay a police academy student.
WATCH (warning: graphic videos):
** (Disclaimer: This video content is intended for educational and informational purposes only) **
Brittany Cabay and her boyfriend Zackary Colzin, 24, were arrested following the fight.
Cabay was arrested after the violent tussle and charged with persistent disorderly conduct while intoxicated, resisting arrest, and failure to disclose personal information. Colzin was arrested and charged with several felonies. He was not granted bail and was remanded in custody in Erie county.
So far, no one else has been arrested for their involvement in the fight.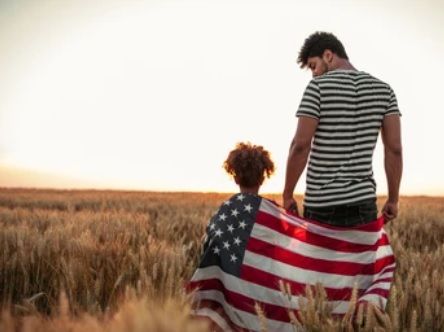 Mark Van der Veen offers some of the most analytical and insightful writings on politics. He regularly opines on the motives and political calculations of politicians and candidates, and whether or not their strategy will work. Van der Veen offers a contrast to many on this list by sticking mainly to a fact-based style of writing that is generally combative with opposing ideologies.