Audio: Here's Sen. Cruz Two Days Before Getting On A Plane To Cancun, Encouraging Texans To Stay Home
Senator Ted Cruz (R-TX) has been accused of traveling to Cancun, Mexico, amid the ongoing crisis in Texas, where millions have been left without power or heat in freezing temperatures.
Photos circulating on social media overnight appeared to show the senator at an airport and on an airplane. The idea that Cruz and his family had flown to Mexico soon spread on Twitter.
Well Senator Cruz is flying to Cancun while millions of Texans do not have electricity #Priorities #ThanksforNothingSenator @ProjectLincoln @keithedwards @shannonrwatts pic.twitter.com/X1fRqOie6l

— Juan Gomez (@Juan_Gomez18) February 18, 2021
Yeah. He was fleeing Houston as fast as he could. United lounge at IAH while millions freeze. pic.twitter.com/WdorwgCcks

— Gilly (@gillypearl) February 18, 2021
Ted Cruz was photographed at IAH in the United lounge flying from Houston to Cancun.
AP confirmed that Cruz traveled to Mexico on Wednesday for a family vacation.
The high-profile Republican lawmaker went for a long-planned trip to Cancun and was expected to return almost immediately, according to a source with direct knowledge of the situation who spoke on the condition of anonymity to share private conversations.
Spokespersons for Cruz's office did not immediately respond to request for comment Wednesday night or Thursday.
"That's something that he has to answer to his constituents about," state Republican Party Chairman Allen West said when asked whether Cruz's travel was appropriate while Texans are without power and water.
"I'm here trying to take care of my family and look after my friends and others that are still without power," West said. "That's my focus."
The situation is getting worse for Cruz as an audio recording was just published where he encourages Texans to stay home:
"… we could see 100 people lose their lives this week in Texas. So don't risk it. Keep your family safe."
Audio below:
Sen. Ted Cruz (R-TX) on February 15, before leaving for what appears to be a vacation in Cancun, encourages Texans to stay home:

"… we could see 100 people lose their lives this week in Texas. So don't risk it. Keep your family safe."

(h/t @alanhe) pic.twitter.com/D9G407Za7m

— The Recount (@therecount) February 18, 2021
And he also criticized Democrats for doing the same thing he is doing.
Video below:
Hypocrites. Complete and utter hypocrites.

And don't forget @MayorAdler who took a private jet with eight people to Cabo and WHILE IN CABO recorded a video telling Austinites to "stay home if you can…this is not the time to relax." pic.twitter.com/KSvkiwxgga

— Ted Cruz (@tedcruz) December 2, 2020
Do as I say not as I do. Classic. This is why we need to remove politicians like this from the GOP and the Democratic Party!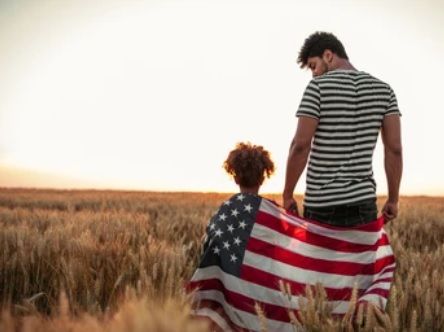 Mark Van der Veen offers some of the most analytical and insightful writings on politics. He regularly opines on the motives and political calculations of politicians and candidates, and whether or not their strategy will work. Van der Veen offers a contrast to many on this list by sticking mainly to a fact-based style of writing that is generally combative with opposing ideologies.