Video: Reporter Asks About Fauci: "Can You Imagine Any Circumstance Where President Biden Would Ever Fire Him?" – Psaki's Answer Speaks Volumes
President Biden on Friday said he's "very confident" in his chief medical adviser, Dr. Anthony Fauci, despite the release of emails that exposed Fauci's knowledge of and efforts to tamp down the Wuhan "lab leak" theory to explain the COVID-19 pandemic's origin.
"Yes, I'm very confident in Dr. Fauci," Biden told reporters as he departed Rehoboth Beach, Del., to return to the White House.
Video below:
Biden says he's 'very confident' in Dr. Fauci amid email controversy pic.twitter.com/1GLzShsE1f

— Tony (@mrtdogg_1) June 4, 2021

The White House has defended the president's top coronavirus adviser, Dr Anthony Fauci, amid scrutiny of his recently released work emails.
And even if it turns out that Fauci is a spy and a traitor he would still work on the Biden administration.
A reporter asked about Dr. Anthony Fauci in the press conference that just ended: "Can you imagine any circumstance where President Biden would ever fire him?"
Psaki's answer speaks volumes: "No."
So this should raise a lot of controversy as the White House press secretary just confirmed that they would never fire Fauci no matter what!
Video below:
Reporter asks about Dr. Anthony Fauci: "Can you imagine any circumstance where President Biden would ever fire him?"

Psaki: "No." pic.twitter.com/W7oJlI1QCc

— Insider Paper (@TheInsiderPaper) June 4, 2021

The leaked emails have raised questions on whether he backed Chinese denials of the theory that Covid-19 leaked from a lab in Wuhan.
A trove of Dr. Fauci's emails covering the onset of the coronavirus outbreak was released this week to media under a freedom of information request.
In one email sent last April, an executive at a health charity thanked Dr Fauci for publicly stating that scientific evidence does not support the lab-leak theory.
In an interview with CNN, Dr Fauci said the email had been taken out of context by critics and he had an "open mind" about the origin of the virus.
In his defense, White House press secretary Jen Psaki said Dr. Fauci had been an "undeniable asset".
In a daily press briefing on Thursday, she said: "The president and the administration feel that Dr Fauci has played an incredible role in getting the pandemic under control, being a voice to the public throughout the course of this pandemic."
In January 2020, Fauci was warned by virus researcher Kristian Anderson of the Scripps Research lab in La Jolla, Calif., that COVID-19 had "unusual features."
"The unusual features of the virus make up a really small part of the genome (<0.1%) so one has to look really closely at all the sequences to see that some of the features (potentially) look engineered," Andersen wrote. In April 2020, Fauci emailed George Gao, head of the Chinese CDC, that "All is well despite some crazy people in this world." Fauci previously came under fire for inconsistent public health guidance. For example, he did not promote mask-wearing in February, March and early April 2020 as the respiratory virus spread in the US, despite the historical use of masks to counter airborne viruses and their successful early adoption in East Asia. But Fauci later pushed even wearing two masks at a time.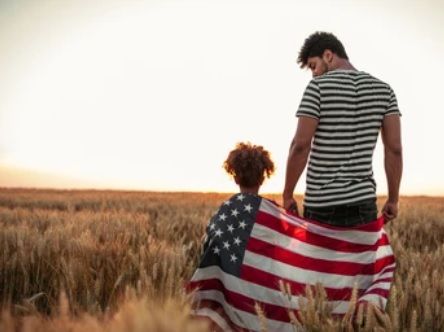 Mark Van der Veen offers some of the most analytical and insightful writings on politics. He regularly opines on the motives and political calculations of politicians and candidates, and whether or not their strategy will work. Van der Veen offers a contrast to many on this list by sticking mainly to a fact-based style of writing that is generally combative with opposing ideologies.