NYPD Charge Man With Hate Crime After He Knocked Out 55-Year-Old Asian Woman (Video)
A shocking video released by a local assemblywoman shows the moment when an Asian woman was brutally attacked as she walked down a Chinatown street.
The 55-year-old victim can be seen walking by the Kong Sihk Tong café at around 6:15 p.m. — when a man in an orange hoodie and denim jacket whacks her unprovoked.
In the video, the woman staggers backward and collapses to the ground, clutching her face.
A man then rushes over to check on the victim, whose back was leaning up against a column of the eatery's outdoor dining setup.
"Are you OK?" he asks — but the woman doesn't respond or move, according to the footage.
It happened at 6:15 p.m. Monday on a Baynard Street sidewalk near Mott and Elizabeth streets, the NYPD said.
Warning: Tweet contains graphic video:
Asian Woman knocked out at random in China town in New York City pic.twitter.com/hTbDQ5nA5J

— Tony (@mrtdogg_1) June 1, 2021
New York City police have charged a man with a hate crime after he was arrested for an unprovoked assault on a 55-year old Asian woman in the Chinatown area, police said.
Alexander Wright, 48, was charged with "Assault", "Assault as a Hate Crime" and "Criminal Possession of Controlled Substance," Detective Annette Shelton told Reuters by email.
Police apprehended Wright for the assault and moved him to Bellevue Hospital for evaluation, Shelton said.
The victim was in a stable condition, Shelton said.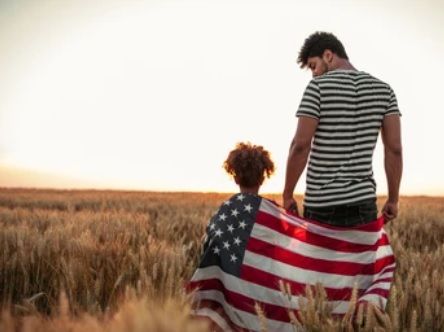 Mark Van der Veen offers some of the most analytical and insightful writings on politics. He regularly opines on the motives and political calculations of politicians and candidates, and whether or not their strategy will work. Van der Veen offers a contrast to many on this list by sticking mainly to a fact-based style of writing that is generally combative with opposing ideologies.