Video: Biden Asks A 6-Year-Old Girl If She Is "Seventeen" – Touches The Child's Face In A Way That Is Highly Inappropriate
Just two months after announcing his presidential run — amid multiple claims that he had touched women in a way that made them uncomfortable — Joe Biden finally unveiled a policy plan. He also took the opportunity to make an inappropriate remark toward a child.
Even if the left claims that he has changed, Biden hasn't changed.
After several women said earlier this year that Biden had touched them in ways that made them uncomfortable, the former vice president and 2020 Democratic candidate promised to be "much more mindful" of people's personal space.
But recent incidents tell a different story.
He called a 10-year-old girl "good-looking" at a campaign event. Biden told the brothers of a 13-year-old Iowa girl to "keep the guys away from your sister."
Although Biden has never apologized for the way he's touched women in the past, he did vow to change.
As of now, though, it seems he hasn't changed much — this is somehow not even the first time he has exhibited off-putting behavior toward a child in the past few months. In April, after a speech, Biden put his arm around a young boy and said "By the way, he gave me permission to touch him."
This morning we've received an email with a video where Biden asks a little girl if she is seventeen.
If that's not bad enough, he then touches the child's face in a way that is highly, highly inappropriate.
Video below:
No matter who he is, no grown man should ever spoke or touch children like that.
Our team which reviewed the video has seen a lot of similar clips with Biden but we haven't encountered this incident before.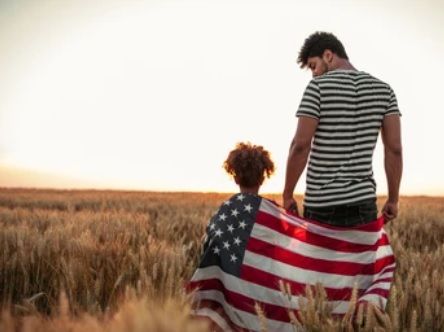 Mark Van der Veen offers some of the most analytical and insightful writings on politics. He regularly opines on the motives and political calculations of politicians and candidates, and whether or not their strategy will work. Van der Veen offers a contrast to many on this list by sticking mainly to a fact-based style of writing that is generally combative with opposing ideologies.