Video: Armed Robber Picked The Wrong Baltimore Barbershop To Rob – He Didn't Knew That The Man Who Was Getting Haircut Is A Off-Duty Cop
An off-duty Baltimore police officer who was getting a haircut shot and killed a gunman after he burst into the barbershop and shot a barber dead, according to authorities.
The incident unfolded at around 3.15 pm on Saturday when police said the suspect entered The Bladi Style barbershop in the Medford neighborhood of Baltimore, Maryland.
Police Commissioner Michael Harrison said in a press conference that the man took out a handgun and shot one of the barbers.
The unnamed off-duty Baltimore police officer was getting a haircut on Saturday afternoon when 38-year-old Carlos Ortega burst into the Bladi Style barbershop in East Baltimore and fatally shot the barber, 33-year-old Rafael Jeffers.
The off-duty police sergeant, who was armed and in plainclothes, was having his hair cut by another barber at the time, he said.
The sergeant pulled out his firearm and fatally shot the suspect dead.
WATCH (warning: graphic video)
Video below:
** (Disclaimer: This video content is intended for educational and informational purposes only) **

Baltimore Mayor Brandon Scott lauded the officer's heroic actions in a statement on the incident.
"This is something the average person wouldn't do," Scott said, "and this is something that our officers do each and every day in the City of Baltimore. We don't know what would have happened if he was not able to respond in that way, and how many more incidents could have happened tonight here in Baltimore City."
Police said the gunman is believed to be responsible for at least two other shootings in the area earlier that day, altogether killing two people and hospitalizing a third.
One of the other shootings took place at a separate barbershop where the victim also died.
The video above shows why guns in the right hands save lives, I'm pretty sure that this lunatic would have killed more people if it wasn't for this brave man!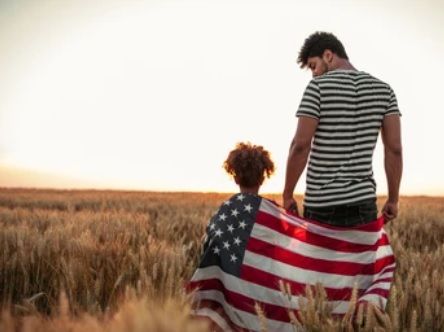 Mark Van der Veen offers some of the most analytical and insightful writings on politics. He regularly opines on the motives and political calculations of politicians and candidates, and whether or not their strategy will work. Van der Veen offers a contrast to many on this list by sticking mainly to a fact-based style of writing that is generally combative with opposing ideologies.