Video Shows Hunter Biden Boarding Air Force One While Donald Trump Is Getting Raided
President Joe Biden left Washington on Wednesday to begin what is expected to be at least a seven-day vacation in South Carolina with members of his family.
The first couple was planning to be in Kiawah Island, noted for its private beach and golf resort, through Tuesday, according to Federal Aviation Administration advisories.
The White House did not respond to requests to provide details on Biden's vacation schedule, activities, or when he planned to return to Washington.
Biden, accompanied by first lady Jill Biden, departed the White House by motorcade to Joint Base Andrews outside the capital, where Air Force One was on hand to take them to Joint Base Charleston. Biden was joined on Air Force One by his son, Hunter Biden, daughter-in-law Melissa Cohen and grandson Beau.
Video below:
While Hunter Biden who should be under investigation flies on Air Force One using our taxpayer's money the FBI raids President Trump's home!
This is all we need to know about this regime!
Judicial Watch announced it received records from the U.S. Secret Service showing that, for the first five and a half years of the Obama administration, Hunter Biden traveled extensively while receiving a Secret Service protective detail.
During the time period of the records provided, Hunter Biden, son of then-Vice President Joe Biden, took 411 separate domestic and international flights, including to 29 different foreign countries. He visited China five times.
"Given the Burisma-Ukraine-China influence-peddling scandals, Hunter Biden's extensive international travel during the Obama-Biden presidency, including at least 5 trips to China, will raise additional questions," said Judicial Watch President Tom Fitton.
Taxpayers paid $193,696 for Hunter Biden's Secret Service entourage, the Washington Free Beacon reported in March. In comparison, the Secret Service detail for all of President Donald Trump's children combined is recorded to have cost about $40,000.
The Secret Service did not indicate, as was requested, whether Hunter Biden's travel was on Air Force One, Air Force Two or other government aircraft, or whether additional family members were present.
The Secret Service records show that countries and territories visited by Hunter Biden, between June 2009 and May 2014, included:
• Ethiopia and India on June 14-22, 2009
• Argentina on September 14-17, 2009
• France and Spain on November 9-13, 2009
• Canada on February 12-15, 2010
• Dominican Republic on February 18-22, 2010
• Puerto Rico on March 20-27, 2010
• China on April 6-9, 2010
• Belgium, Spain, and the United Kingdom on May 5-8, 2010
• UK, Egypt, Kenya, South Africa, Ascension Island, U.S. Virgin Islands on June 6-13, 2010
• Denmark and South Africa on August 9-24, 2010
• Hong Kong, Taiwan and China on April 16-22, 2011
• Mexico on May 15-17, 2011
• Colombia, France, United Arab Emirates and France again on November 1-11, 2011
• UK and Russia on February 15-18, 2012
• Germany, France and UK on February 1-5, 2013
• UK and Ireland on March 20-22, 2013
• China on June 13-15, 2013
• Switzerland and Italy on July 26-August 7, 2013
• Japan, China, South Korea and the Philippines on December 2-9, 2013
• China and Qatar on May 7-14, 2014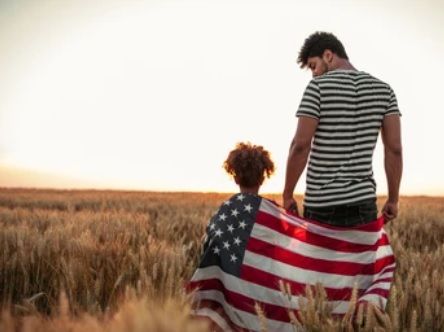 Mark Van der Veen offers some of the most analytical and insightful writings on politics. He regularly opines on the motives and political calculations of politicians and candidates, and whether or not their strategy will work. Van der Veen offers a contrast to many on this list by sticking mainly to a fact-based style of writing that is generally combative with opposing ideologies.