Bizarre Video: During A Recent Press Conference, Pelosi Was Asked A Question About China – Her Response Was More Than Embarrassing
U.S. House Speaker Nancy Pelosi's visit to Taiwan drew praise for bolstering an American partner struggling to fend off China, but also set off a response from Beijing that is creating new risks to regional security and is further straining relations between the two powers.
Until recently Pelosi avoided questions about China but during her last presser, she was asked questions on China's reaction to her visit to Taiwan.
Good morning. My name is Jackie. I have a question for the Speaker about China and the reaction of China. The military drill since yesterday: do you think how they think this visit will affect the U.S.-China relationship?
Her response was an embarrassment.
But when I was a little girl, I was told when at the beach that if I dug a hole deep enough, we would reach China – so we've always felt a connection there. But the fact is, I have said it again and again: if we do not speak out for human rights in China because of commercial interests, we lose all moral authority to speak out about human rights any place in the world. We're trying to find our common ground. China has some contradictions, some progress in terms of lifting people up, some horrible things happening in terms of the Uyghurs. In fact, it's been labeled a genocide.
Video below:
Pelosi's answer didn't show any signs of strength and was embarrassing for our country.
Pelosi's visit — the first by a top-ranked US lawmaker in 25 years and part of a larger Asia tour — was seen by Beijing as a "major political provocation" and a challenge to China's sovereignty. China's ruling Communist Party claims the self-governed democracy of Taiwan as its own, despite never having controlled it.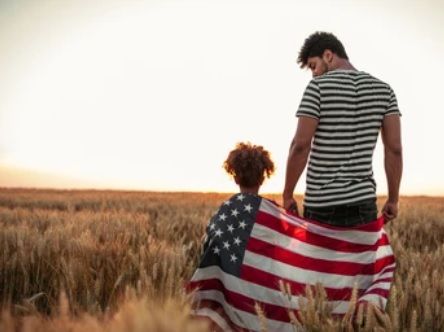 Mark Van der Veen offers some of the most analytical and insightful writings on politics. He regularly opines on the motives and political calculations of politicians and candidates, and whether or not their strategy will work. Van der Veen offers a contrast to many on this list by sticking mainly to a fact-based style of writing that is generally combative with opposing ideologies.