Sweeping Gun Reform Bill Passes In The House – Here Are The Ten RINOs That Voted With The Dems
The Democratic-led U.S. House passed gun legislation early last year. In fact, it was just two months into the current Congress when the Democratic majority approved two bills, both of which related to expanding background checks on firearm purchases — one of the most un-popular policy proposals in the country.
Late yesterday, as NBC News reported, the House passed another.
The House on Wednesday passed a series of new gun measures, including a measure to raise the minimum age to buy semi-automatic rifles from 18 to 21, in response to a horrific spate of mass shootings across the country…. It now heads to the evenly split Senate, which is not expected to take up the legislation as negotiators seek to craft a much narrower measure designed to win enough bipartisan support to overcome a GOP filibuster.
The Act, which has been cited as the "Protecting Our Kids Act," passed in a 228-199 vote, with 10 RINOs voting alongside Democrats.
10 Republicans just voted with 218 Democrats in the House to raise the age of semi-automatic gun ownership from 18 to 21:
Fitzpatrick-PA
Gonzalez-OH
Jacobs-NY
Katko-NY
Kinzinger-IL
Malliotakis-NY
Salazar-FL
Smith-NJ
Turner-OH
Upton-MI
The bill now heads to the Senate.
f passed in the Senate, the minimum age to purchase semi-automatic rifles nation wide will be raised from 18 to 21 and will require all firearms in the United States to be traceable, eliminating "ghost guns."
In addition, gun owners will be required to properly store firearms in safes and there will be restrictions on large capacity magazines. The bill will also eliminate the use of bump stocks.
The bill, which can be read in full here, now heads to the Senate.
Four of these five are retiring — only Fitzpatrick is seeking re-election — and need not worry about a partisan backlash.
Meanwhile, two House Democrats — Maine's Jared Golden and Oregon's Kurt Schrader — opposed the measure. (Schrader lost in a primary last month.)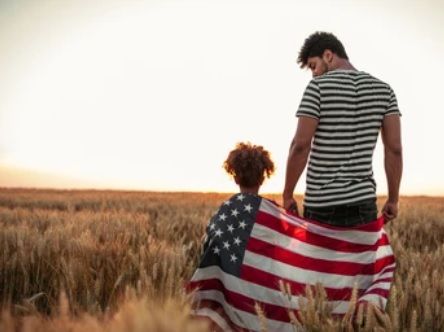 Mark Van der Veen offers some of the most analytical and insightful writings on politics. He regularly opines on the motives and political calculations of politicians and candidates, and whether or not their strategy will work. Van der Veen offers a contrast to many on this list by sticking mainly to a fact-based style of writing that is generally combative with opposing ideologies.