Transgender Fire Shots At Someone Right In Front Of The Police – The Police Officer's Reaction Was Disgraceful
Earlier this week, a national LGBT civil rights group condemned murders of transgender people in the first six months of 2022, saying at least seven have been killed so far this year. "The chilling reality of anti-transgender violence is an urgent crisis for our country," Human Rights Campaign President Chad Griffin said in a statement.
However, they didn't put any statement after a transgender started firing with his guns hitting nearby cars and wounding several people in New Orleans!
In fact, he did that in front of the police and the reaction of the police officer was disgraceful, to say the least!
Video below:

The reaction of the police officer is something that we see in a comedy movie and there shouldn't be more tolerance towards one group of people just because the mainstream media says so!
The New Orleans Police Department is currently looking for a person of interest wanted for questioning in a shooting that happened in May.
NOPD said the incident happened May 28 near the corner of Elysian Fields Avenue and Agriculture Street.
The individual is described as transgender and goes by the name "Katrina".
OPINION: This article contains commentary which reflects the author's opinion
Reminder: The purpose of the articles that you will find on this website, are to EDUCATE, not to disinform or grow hate and anger!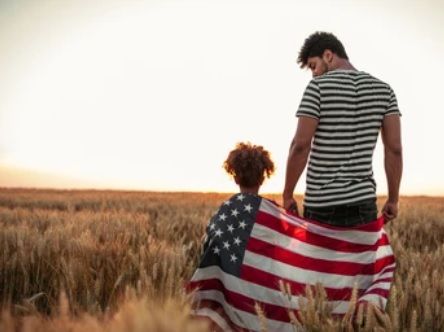 Mark Van der Veen offers some of the most analytical and insightful writings on politics. He regularly opines on the motives and political calculations of politicians and candidates, and whether or not their strategy will work. Van der Veen offers a contrast to many on this list by sticking mainly to a fact-based style of writing that is generally combative with opposing ideologies.