Video: Reporter Asks General Motors CEO Where The Charging Electricity Comes From For Their New Chevy Volt – Her Answer Is Hilarious
Okay, so she did try to whitewash her accidental admission by switching it to "natural gas" – which is not much different, according to the climate mafia – at the last second. Still, General Motors (GM) spokesperson Kristin Zimmerman has become something of an internet sensation for letting the cat out of the bag that their new "electric" car is charged by a power plant that runs on coal, so basically, their new car at the moment would actually run on about 95 percent coal.
During an unveiling of the new Chevy Volt, Zimmerman demonstrated for the media how the supposedly "green" vehicle is simply plugged into a power source for energy. And this power source, at least in Michigan, is mostly burned coal.
Video below:
If you watch the video closely, you can see the precise moment when Zimmerman realized she had walked right into a trap. She thought about it for a second and came to the realization that her company's supposedly "green" vehicles are worse polluters than their gas-powered counterparts.
"For those of you who didn't put it all together: Electric cars run off electricity, electricity provided by a power plant, a plant that runs primarily off coal, which actually is a worse pollutant than a gas-powered engine.
This has been known for years, as a paper that came out back in 2015 revealed that most electric cars throughout the country are powered by electricity that comes from coal.
While some areas of the country are heavy on nuclear and hydro power sources, the fact remains that coal is still what powers America. Consequently, electric vehicles are nothing more than greenwashed virtue signaling tools to make climate fanatics feel as though they are better than everybody else.
OPINION: This article contains commentary which reflects the author's opinion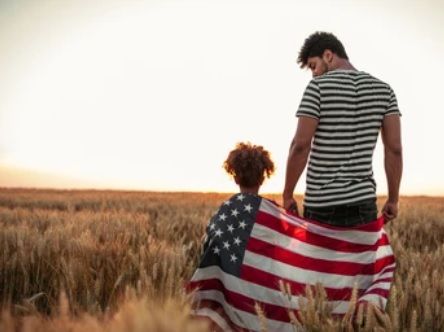 Mark Van der Veen offers some of the most analytical and insightful writings on politics. He regularly opines on the motives and political calculations of politicians and candidates, and whether or not their strategy will work. Van der Veen offers a contrast to many on this list by sticking mainly to a fact-based style of writing that is generally combative with opposing ideologies.