Video: Gov. DeSantis Has The Perfect Reaction To Elon Musk Saying He Would Vote For Him In The Upcoming Presidential Elections
Tesla CEO Elon Musk said he is leaning toward voting for Florida's Republican Gov. Ron DeSantis in the 2024 presidential election.
The billionaire said last month that he plans to vote Republican in upcoming elections. Musk said he did it for the first time this week, casting his ballot for Texas Republican Mayra Flores who won a special election to serve as the first Mexican-born congresswoman in the United States.
A Twitter user asked him if he would vote for a Republican for president in 2024. Musk said "TBD."
When asked who he was leaning toward, Musk said "DeSantis."
"I supported [Democratic candidate Andrew] Yang last time, but DeSantis has a better chance of winning," the billionaire added.
A few moments ago Gov. DeSantis was asked about his latest endorsement!
His answer was perfect:
"I'm focused on 2022, but with Elon Musk what I would say is you know I welcome support from African-Americans. What can I say?" –
Video below:
Although the governor has never said he's running for president or considering it, he is widely seen as a top contender for 2024.
For the second year in a row, he won a straw poll for 2024 presidential candidates at a Colorado conservative conference with 71% of the vote to Trump's 67.7%.
Last month, Musk said he would vote for Republicans in upcoming elections though he said he's voted for Democrats in the past, including former President Barack Obama.
Musk said he has voted for Democrats "because they were (mostly) the kindness party. But they have become the party of division & hate, so I can no longer support them and will vote Republican."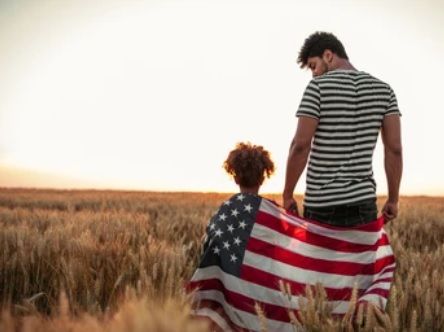 Mark Van der Veen offers some of the most analytical and insightful writings on politics. He regularly opines on the motives and political calculations of politicians and candidates, and whether or not their strategy will work. Van der Veen offers a contrast to many on this list by sticking mainly to a fact-based style of writing that is generally combative with opposing ideologies.