Video: New House Speaker Mike Johnson's Surprising Response on Additional Assistance for Ukraine
Newly elected House Speaker Mike Johnson had a "productive meeting" with President Joe Biden on Thursday, Johnson told reporters afterward.
Johnson, a Louisiana lawmaker elevated to his role just one day ago, headed to the White House for a briefing "on the need for [Biden's] national security supplemental request," a White House official said, referring to a sweeping, approximately $105 billion package the president sent to Congress last seeking some $60 billion in military assistance for Ukraine and $14 billion for Israel amid their respective wars.
Johnson was joined at the meeting by House Minority Leader Hakeem Jeffries, who called it "candid" but added that "no decisions have been made."
The new speaker previously voted against Ukraine aid alongside some other House Republicans who argue the money could be better spent at home and that the U.S. should not be so deeply involved in a war overseas.
However after he was asked by reporter whether he will provide funds for the Ukraine war Johnson said that he now he supports additional assistance for Ukraine.
Video below:
Soon after Johnson became speaker, Biden said in a statement that he was looking forward to working with House Republicans in a bipartisan manner, both on possible aid to Ukraine and Israel and on additional funding bills to keep the federal government from partially shutting down in November.
"Even though we have real disagreements about important issues, there should be mutual effort to find common ground wherever we can," Biden said in a statement issued by the White House.
Johnson's latest stance on Ukraine will disappoint a lot of America First supporters.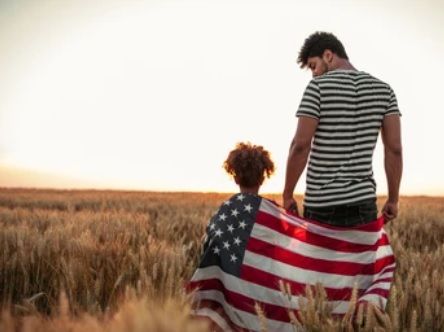 Mark Van der Veen offers some of the most analytical and insightful writings on politics. He regularly opines on the motives and political calculations of politicians and candidates, and whether or not their strategy will work. Van der Veen offers a contrast to many on this list by sticking mainly to a fact-based style of writing that is generally combative with opposing ideologies.