Video: Catholic School Gives Standing Ovation As "LGBTQ+ Drag Queen Activist" Takes Stage During Chapel Worship Service
An "LGBTQ+ Drag Queen Activist" known as Brita Filter recently posted on TikTok about his visit to a Catholic high school in New York City that invited her to their "Pride Chapel." He received loud cheers and applause in a standing ovation from the audience.
"I literally went to church to teach the children today," a drag queen who goes by the name Brita Filter wrote in a post on TikTok. "A Catholic High School here in NYC invited me to their Pride Chapel. Visibility matters and I'm so honored to have had the chance to talk to you about my work as a LGBTQ+ Drag Queen Activist."
"Her name is Britta Filter, and she is the queen of New York! "Stand up! Stand up," a man said as he welcomed Brita Filter to the stage.
Content Warning: The video is quite demonic. Viewer discretion is advised.
Video below:
Of all the things the Roman Catholic Church gets wrong — the Mass, saint veneration and idolatry, and most importantly, justification — the organization has typically always ruled correctly on social behaviors such as homosexuality and abortion.
Yet, under the current pope, we've seen a movement away from a staunch adherence to conservative doctrine on these issues. Francis has stated that homosexuals are "God's children," conducted a mass for gay Catholics, and endorsed same-sex unions in a documentary film recently released.
At some point, it should come as no surprise if the Roman Catholic Church and all the apostate Protestant spin-offs join her in a massive sexual rebellion and openly embrace sodomy.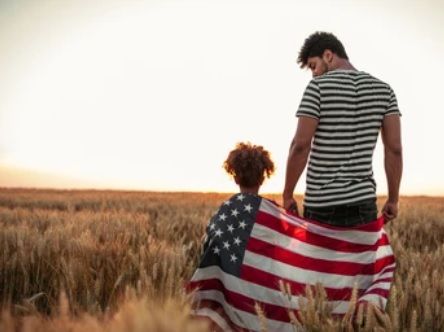 Mark Van der Veen offers some of the most analytical and insightful writings on politics. He regularly opines on the motives and political calculations of politicians and candidates, and whether or not their strategy will work. Van der Veen offers a contrast to many on this list by sticking mainly to a fact-based style of writing that is generally combative with opposing ideologies.