Video: Biden Jokes That Jill Will Abandon Him For An Indian Reservation – The Crowd's Reaction Says It All
President Joe Biden and his administration hosted the first day of the White House Tribal Nations on November 30, 2022.
The summit was taking place in person for the first time in the Biden administration. Last year's event was held virtually due to COVID-19.
The Department of the Interior was hosting the event. Secretary Deb Haaland, who is the first Native person to serve in a presidential cabinet, delivered the opening and closing remarks.
But what happened in between was a total disaster.
Joe Biden on Wednesday pledged to give Native Americans a stronger voice in federal affairs, but also threw a racial joke that didn't go well.
In one part of his speech, Biden mentioned how his wife "spent a lot of time on Indian reservations".
He would then share that he was jealous of how much time his wife spent with the Navajo Indians but then quickly say he was joking.
"[Jill] spent a lot of time on Indian reservations. I'm worried she's not going to come home one of these days. You think I'm joking. I hear more about the Navajos than I do about me. Y'all think I'm kidding."
Video below:

We don't necessarily think he's kidding. We do, however, think he'd be doing himself a huge favor if he stopped talking.
We're uncomfortable. Is anyone else uncomfortable? Because we're uncomfortable.
Actually, based on the audience's audible reaction, it sounds like they're pretty uncomfortable, too. As they should be, because … yikes.
OPINION: This article contains commentary which reflects the author's opinion
Reminder: The purpose of the articles that you will find on this website, are to EDUCATE, not to disinform or grow hate and anger!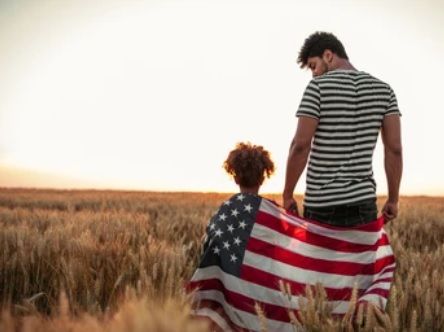 Mark Van der Veen offers some of the most analytical and insightful writings on politics. He regularly opines on the motives and political calculations of politicians and candidates, and whether or not their strategy will work. Van der Veen offers a contrast to many on this list by sticking mainly to a fact-based style of writing that is generally combative with opposing ideologies.