Store Owner Sick Of Shoplifters Opens Fire On Crooks, Ends Up Shooting A 9-Year-Old Visiting The Easter Bunny
The family released a picture of 9-year-old Ava Chruniak recovering in her hospital room after being shot multiple times Tuesday night as she waited in line for pictures with the Easter Bunny at Victor Valley Mall.
Marqel Cockrell, a co-owner of Sole Addicts, fired multiple shots in the shoplifter's direction but missed and struck the girl instead, according to the Victorville Police Department. Cockrell fled the scene after the shooting and was later found by Nevada Highway Patrol.
The young girl is doing OK, family members said Wednesday.
For the first time, a good Samaritan who came to her rescue is speaking out, along with the girl's grandmother.
"She has three gunshot wounds. Two are in the arm down here, and one is up here and this one fractured the bone," her grandmother Robin Moraga-Saldarelli said.
Moraga-Saldarelli says Ava had gone to the mall of victor valley with her brother, sisters, and her cousin Madeline. Ava's mom Natalie wanted Easter photos when suddenly gunfire erupted a few yards away. Natalie is deaf.
"She can hear a little bit out of one ear, and to her she thought it was a bomb," Moraga-Saldarelli said. "The bullet that hit Ava in the lower arm, missed Madeline's head by about an inch.
Videos below:
Store owner shot 9-year-old at California mall #victorville #california #californiamallgirlshot #usshootings #shootings #KameraOne pic.twitter.com/2foY2Svmue

— KameraOne (@kamera_one) April 14, 2022
The owner of a Southern California shoe store was arrested in Clark County Tuesday night after shooting a child at a mall in Victorville. Police say the man was firing at shoplifters but the shots instead hit the victim. FOX5's @Feven_Kay reports.
DETAILS: https://t.co/qR6iaR4JtX pic.twitter.com/jj38c3blzI

— FOX5 Las Vegas (@FOX5Vegas) April 13, 2022
The store-owner was arrested:
Man arrested for #Victorville mall shooting, #train engineer receives sentence for intentionally derailing a train, and more tonight at 7 PM PM PST on #KDOCTV #LosAngeles thanks to @ABC7 #EyewitnessNews! 📺 pic.twitter.com/qjr7iswGyf

— KDOC-TV Los Angeles (@KDOCTV56) April 13, 2022
The 20-year-old, of Adelanto, was booked at the Clark County Jail for attempted murder and is being held on $1,000,000 bail. He'll likely face extradition back to California.
The shooting was reported just before 6:30 p.m. Tuesday at the Mall of Victor Valley. The shooting prompted several stores to go on lockdown, and employees were told to shelter in place as deputies searched the mall for the gunman.
The mall has since reopened, but shoppers remain concerned.
"It would worry me because I could have been there or my little sister. It could have been one of us," said shopper Micel Moran.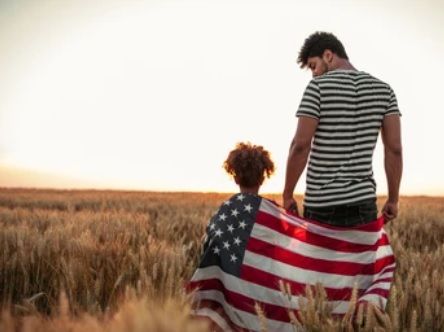 Mark Van der Veen offers some of the most analytical and insightful writings on politics. He regularly opines on the motives and political calculations of politicians and candidates, and whether or not their strategy will work. Van der Veen offers a contrast to many on this list by sticking mainly to a fact-based style of writing that is generally combative with opposing ideologies.