Rumble Publicly Offers Joe Rogan An Offer He Can't Refuse With A Four Year Censorship-Free Contract
Spotify CEO Daniel Ek says he "strongly" condemns Joe Rogan's use of the n-word and other derogatory comments toward Black people but remains firm in his decision to keep the podcaster on the platform in order to "[elevate] all types of creators."
In a letter sent to staff, obtained by The Hollywood Reporter, Ek acknowledged that Rogan's comments were "incredibly hurtful" and confirmed that Rogan decided to remove multiple past episodes from Spotify but said he did not believe in removing the podcast from Spotify.
"I want to make one point very clear — I do not believe that silencing Joe is the answer," Ek wrote. "We should have clear lines around content and take action when they are crossed, but canceling voices is a slippery slope."
That's why this morning censorship-free Rumble decided to make an offer to Joe Rogan that he can't refuse!
They offered Joe Rogan $100 million over four years with zero content restrictions if he brings his show over to their platform.
"We stand with you, your guests, and your legion of fans in desire for real conversation. So we'd like to offer you 100 million reasons to make the world a better place," Rumble CEO Chris Pavlovski wrote.
"How about you bring all your shows to Rumble, both old and new, with no censorship, for 100 million bucks over four years?" he added.
"This is our chance to save the world. And yes, this is totally legit."
Image from the official proposal below:
Social media erupted and people are calling for Joe Rogan to accept this offer!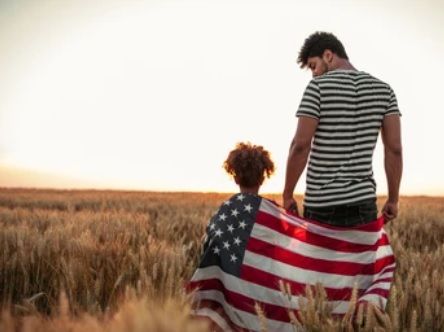 Mark Van der Veen offers some of the most analytical and insightful writings on politics. He regularly opines on the motives and political calculations of politicians and candidates, and whether or not their strategy will work. Van der Veen offers a contrast to many on this list by sticking mainly to a fact-based style of writing that is generally combative with opposing ideologies.