Second Amendment Works – California Store Owner Takes Matters Into His Own Hands And Stops Would-Be Robbers (Video)
Store owners at the Tanforan Mall have been on high alert. Over the last week, robbers have been targeting the mall's jewelry stores.
One business owner was able to keep these smash and thieves from stealing his merchandise and he's hoping this group doesn't return.
The attempted smash-and-grab robbery of the Maaz Jewelers store happened on Jan. 21 at 1:06 p.m. inside the Tanforan Mall., according to a press release by the San Bruno Police Department.
Five males approached the store, according to the press release, and one of them pulled out a crowbar when entering the jewelry store. The owner shouted at the male to stop, but he continued to smash a glass display case.
The male turned towards the owner of the jewelry store and raised the crowbar, but the store owner pointed his firearm, which was carried lawfully, at the male, according to police.
After the store owner pointed his firearm at the male, the male left, but another individual drew a firearm at the store owner.
The store owner responded by pointing his firearm at the male, and the group ran away.
Video below:
No injuries were reported, and the store owner did not discharge his weapon, according to police.
"It was a bad experience, I mean everybody is giving me a thumbs up. I mean, I don't really feel good about it," the store owner Usman Bhatti said.
Usman Bhatti says smash and grab robberies have become a menace for business owners across the Bay Area.
Bhatti is legally permitted to carry a gun and should he need to protect his business he's ready.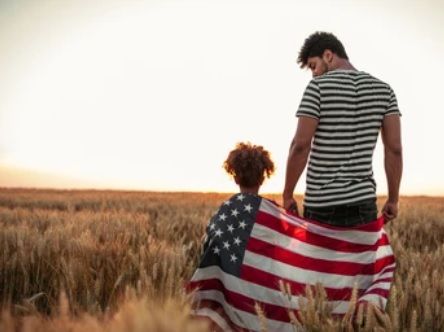 Mark Van der Veen offers some of the most analytical and insightful writings on politics. He regularly opines on the motives and political calculations of politicians and candidates, and whether or not their strategy will work. Van der Veen offers a contrast to many on this list by sticking mainly to a fact-based style of writing that is generally combative with opposing ideologies.