Images: Illinois Democrat Says That Waukesha Christmas Parade Incident Is Karma For The Rittenhouse Verdict
Mary Lemanski, the social media manager for the Democratic Party of DuPage County, Illinois, says the deadly #Waukesha Christmas parade incident is karma.
"The blood of Kyle Rittenhouse's victims is on the hands of Wisconsin citizens, even the children."
'It was probably just self-defense,' Mary Lemanski, 46, reportedly the social media director for the Democratic Party in DuPage County, wrote on Twitter Sunday night in the wake of the Wisconsin attack, in the first of a string of since-deleted, scornful posts.
'Living in Wisconsin, he probably felt threatened,' Lemanski continued in her late-night tirade, referring to the SUV driver in the Waukesha case.
'I'm sure he didn't want to hurt anyone,' she added. 'He came to help people.'
Here are her heartless statement of her now-deleted account:
Her statements are disgusting but one of her Tweet didn't age well at all:
Meet Marry:

The Democratic Party of DuPage county's website lists Lemanski as a current staffer and 'DuPage Dems' Difference Maker.'
According to a biography found on the site, the 46-year-old manages the party's Twitter, Facebook and Instagram accounts, and is a single mom of two kids.
Her LinkedIn profile shows that she currently still holds the position, and has since 2018.
The posts seemed to make light of the successful self-defense argument that 18-year-old Rittenhouse and his defense team made during the teen's recent trial over two shooting deaths in Kenosha last year – which saw a Wisconsin jury find the defendant not guilty Friday.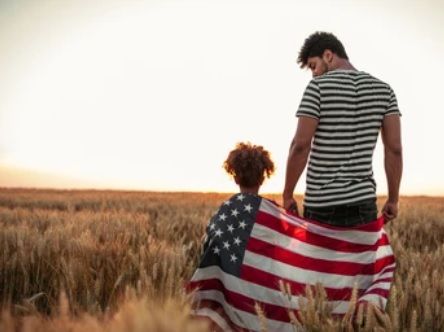 Mark Van der Veen offers some of the most analytical and insightful writings on politics. He regularly opines on the motives and political calculations of politicians and candidates, and whether or not their strategy will work. Van der Veen offers a contrast to many on this list by sticking mainly to a fact-based style of writing that is generally combative with opposing ideologies.