Hillary Clinton Flashes The "White Power" Gesture At The Met Gala While Her Masked "Servants" Tends to Her Custom Gown In Leaked Photos Ignored By The MSM
The news that the Supreme Court may overturn Roe v. Wade broke while Twitter was reacting to the outrageous and glamorous looks of celebrities at the 2022 Met Gala.
The theme of the 2022 Met Gala was "Gilded Glamour" which inspired classic looks from centuries gone by. An image shared by Twitter user @axkstra compared her expectations of the event with the reality. The expectations of the gala were Bridgerton-inspired, but she claims the reality is akin to The Handmaid's Tale.
What I expected vs what we're getting #MetGala #RoeVWade pic.twitter.com/ZxbQPqTb7f

— allison (@axkstra) May 3, 2022
This is what the mainstream media had to say about Hillary Clinton:
Hillary Clinton arrived at the #MetGala in a Joseph Altuzarra dress that is embroidered with the names of American women who inspired her, including Abigail Adams and Harriet Tubman. https://t.co/TJG7ANFamv pic.twitter.com/cwRP0uWrBP

— The New York Times (@nytimes) May 2, 2022
Hillary Clinton honors famous women from history with Met Gala dress https://t.co/MgoDsNQnpC pic.twitter.com/QEJNYpZknb

— The Hill (@thehill) May 3, 2022
Former secretary of state, Hillary Clinton, wore a custom design by Joseph Altuzarra to the 2022 #MetGala that has the names of 60 women she admires stitched into the hem. https://t.co/hQ3oxWAq60

— Vogue Magazine (@voguemagazine) May 2, 2022
According to Vogue, Clinton donned a custom Joseph Altuzarra dress featuring 60 women's names embroidered along the neckline and hem.
The girl-power group includes Rosa Parks, Lady Bird Johnson, Clara Barton, Harriet Tubman and Clinton's mother, Dorothy Rodham, as well as lesser-known names like Elizabeth Blackwell and Rebecca Lee Crumpler.
Altuzarra imagined the sweet stitching after seeing an old friendship quilt at an art fair. Popular through the 19th century, the homemade blankets inscribed with the names of loved ones were popular as families moved west as a "a tangible reminder of those they left behind," according to the National Museum of American History.
Huh.
That's strange.
I wonder why they didn't use this photo:
Or especially this one:
Video:
Hillary Clinton looks regal at the #MetGala https://t.co/7pfrLBlt8g pic.twitter.com/hy9Q5TXmmk

— Variety (@Variety) May 2, 2022
Remember not so long ago it was told to us that this was a horrible hand gesture used by Trump to dogwhistle at his neo-Nazi base!
Making black servants in masks adjust your expensive dress before flashing a white power sign at the ball??
(This post may contain disputed claims. We make no assertions as to the validity of the information presented by our Opinion Columnist. This is an opinion article, and this post should be treated as such. Enjoy.)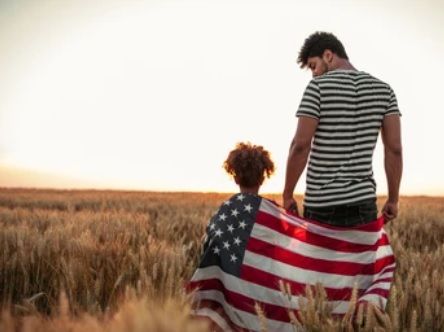 Mark Van der Veen offers some of the most analytical and insightful writings on politics. He regularly opines on the motives and political calculations of politicians and candidates, and whether or not their strategy will work. Van der Veen offers a contrast to many on this list by sticking mainly to a fact-based style of writing that is generally combative with opposing ideologies.