After His Election Win Macron Allegedly Refused Biden's Call But Decided To Take One From Zelensky
French President Emmanuel Macron has refused to term Russia's offensive in Ukraine 'genocide' and said that the people of both countries are fraternal. Speaking to broadcaster France 2, Macron said that 'what is happening is madness, this is a return tom war in Europe; but, at the same time, I am looking at the facts, I want to try as much as possible to stop this war and restore peace'. His comments come in the backdrop of United States President Joe Biden calling the nearly two-month-old war in Ukraine 'genocide'.
Basically, Macron refused to follow Biden's Ukraine 'genocide' claim against Russia and things are not looking good between the two leaders!
Joe Biden allegedly called to congratulate Macron, But France's President didn't even want to take the call.
Here's what Breitbart journalist Charlie Spiering said: "Joe Biden on Macron re-election: "I feel good about the French election … I tried to talk to him last night. I spoke to his staff and he was at the Eiffel Tower having a good time. And I'm going to be talking to him today."
President Trump's former top aide Stephen Miller responded by saying:
Macron refused his call.
Macron refused his call.

— Stephen Miller (@StephenM) April 25, 2022
While Macron decided to refuse the call from POTUS Reuter's reporter named Michael Rose confirmed that he had the time to hear Zelenskiy:
"Macron spoke to Zelenskiy tonight, who congratulated him on his re-election, the Elysée says"
Macron spoke to Zelenskiy tonight, who congratulated him on his re-election, the Elysée says

— Michel Rose (@MichelReuters) April 24, 2022
This is so embarrassing and weakening for our country!
Something is wrong with President Joe Biden, and everyone knows it.
It's funny, sure, but it's also kind of scary. Who is really running the show at the White House? The president often makes comments about what he's "allowed" to say, how many press questions he's permitted to take and which specific reporters he can call on. Who is making these decisions? Is Joe Biden the president or not?
(This post may contain disputed claims. We make no assertions as to the validity of the information presented by our Opinion Columnist. This is an opinion article, and this post should be treated as such. Enjoy.)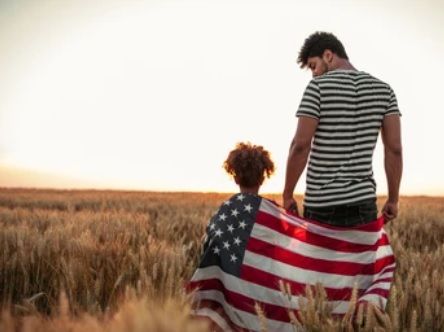 Mark Van der Veen offers some of the most analytical and insightful writings on politics. He regularly opines on the motives and political calculations of politicians and candidates, and whether or not their strategy will work. Van der Veen offers a contrast to many on this list by sticking mainly to a fact-based style of writing that is generally combative with opposing ideologies.