Hillary Clinton Asked Directly To Her Face If She Spied On Donald Trump As President – The Look On Her Face Says It All (Video)
Special counsel John Durham accused a lawyer for the Democrats of sharing with the CIA in 2017 internet data purported to show Russian-made phones being used in the vicinity of the White House complex, as part of a broader effort to raise the intelligence community's suspicions of Donald Trump's ties to Russia shortly after he took office.
The accusation — which Durham couched in vague, technical language in a court filing late Friday — has been seized upon by Trump and his supporters, who claim the former president was subjected to a smear campaign.
Durham says in the filing that Michael Sussmann, the Democratic lawyer, spoke about internet data related to Trump in a meeting with a federal agency, which sources say was the CIA, more than five years ago. Sussmann claimed the information "demonstrated that Trump and/or his associates were using supposedly rare, Russian-made wireless phones in the vicinity of the White House and other locations," according to the filing.
The motion alleges that lawyers for Hillary Clinton's campaign hired a tech company with access to non-public Internet data that gathered incriminating potentially incriminating evidence to bring to the FBI in order to prompt an investigation into Trump.
Today Hillary Clinton refused to answer questions about allegations that her allies spied on the Trump campaign as the controversy continued to engulf her.
Pictures and video show a stoney faced Clinton silently waving away repeated questions of whether she spied on Donald Trump.
She refused to say when or if she planned to comment. Clinton was arriving at her daughter Chelsea's Manhattan apartment mid-morning.
More than that the look on her face was just stunning!
Video below:

Photo below:

Cohosts of The Five reacted to a motion filed on Friday by John Durham, the special counsel appointed by former Attorney General Bill Barr to investigate the justice department's probe into possible ties between Donald Trump and Russia.
In response, Jesse Watters said on Monday that Clinton should be shunned.
"I think Hillary should be banished from polite society," he said. "I'm not comparing her to O.J. – because, you know, we have no proof that she ever murdered anybody. But I would like to see Hillary treated the way O.J. is. You know, he's not really welcome places. He's kind of a pariah. Right now, she is a certified political criminal."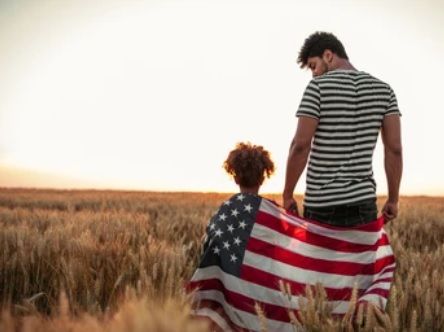 Mark Van der Veen offers some of the most analytical and insightful writings on politics. He regularly opines on the motives and political calculations of politicians and candidates, and whether or not their strategy will work. Van der Veen offers a contrast to many on this list by sticking mainly to a fact-based style of writing that is generally combative with opposing ideologies.