Email Reveals That WaPo Harasses People Who Gave As Little As $40 to 'Freedom Convoy' After GiveSendGo Breach (Image)
GiveSendGo is a Christian-owned funding platform that became the home of the Freedom Convoy's crowdfunding movement – used to pay for food, fuel, and other supplies to truckers leading the protests – after the larger GoFundMe froze the protesters' campaign and initially claimed it would donate the money meant for the protesters to charities of its choice in the case of donors who did not specifically ask for refunds. GiveSendGo has stated since it invited Freedom Convoy leaders to use its platform that it has been under consistent cyberattack.
The Canadian Press said it accessed data allegedly showing anonymous donors to the Freedom Convoy via GiveSendGo through a "transparency collective" known as Distributed Denial of Secrets, which in turn states that it "obtained" the data but has not revealed a source.
"The group provided a data set to The Canadian Press and it suggests significant Canadian involvement on top of much-publicized money flowing from the United States," the news organization asserted.
The data, if accurate, notes only the locations of the donors, not their citizenship status, so it is very possible that the "American" donors are in part Canadians current in America and the "Canadian" donors are foreigners within Canada.
This seems like a coordinated attack from the mainstream media in the USA and Canada.
Now the Washington Post is now contacting people who donated $40 to the 'Freedom Convoy' and asking why they did so.
Images from the email below:
The Washington Post is contacting people whose donation info was leaked and who gave as little as 40 dollars to the truckers to ask them why they did so

Email provided to me by a source pic.twitter.com/qbzebYyHiP

— Saagar Enjeti (@esaagar) February 16, 2022

CBS are using the same tactic:
As is the CBC: https://t.co/4Fq69MoC7W

— Hazard Harrington (@HazardHarringto) February 16, 2022
So they don't mind when their employee donates to politicians but they harass the commoner for donations to the truckers…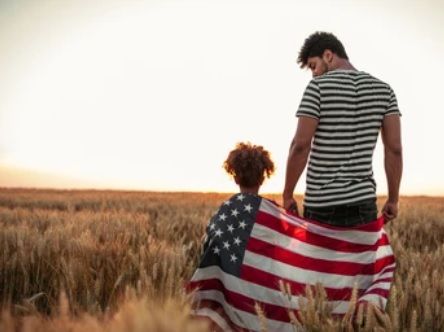 Mark Van der Veen offers some of the most analytical and insightful writings on politics. He regularly opines on the motives and political calculations of politicians and candidates, and whether or not their strategy will work. Van der Veen offers a contrast to many on this list by sticking mainly to a fact-based style of writing that is generally combative with opposing ideologies.