Former Japanese Prime Minister Shinzo Abe Assassinated On live TV, Chinese Citizens And Antifa Members Celebrate Biden Remain Silent (Photos & Videos)
Far be it for us to tell President Pudding Pop how to do his job but you'd THINK the assassination of the former Japanese Prime Minister would garner at least a tweet from him or the White House, even though gosh golly and gee, it's so HARD being president 24 hours a day.
He must need his nappy.
Although let's be honest, whatever he tweets, writes, or says won't be from him anyway, why not just get it out the door? We suppose the interns doing all of this need their shut-eye too.
Our "leaders" remain silent:
Trump and Pence have issued statements about Shinzo Abe. Biden and Harris have not.

— Ryan Saavedra (@RealSaavedra) July 8, 2022
While not one of our leaders issued a statement Russia called this act an act of terrorism:
JUST IN 🚨 Russia says attack on Japan's Shinzo Abe is an 'act of terrorism'

— Insider Paper (@TheInsiderPaper) July 8, 2022
Japan's elections are in 3 days. Abe has been a fierce opponent of communism and globalism throughout his career, as well as a staunch ally of Taiwan. He also broke from many world leaders on his view of the Russia-Ukrainian war.
Presented without comment. pic.twitter.com/SRCoYaDUnn

— Lavern Spicer🇺🇸🇺🇸🇺🇸 (@lavern_spicer) July 8, 2022
Chinese citizens are apparently celebrating his death on social media:
Communists on Chinese social media Weibo are celebrating the assassination of Ex-Japanese PM Shinzo Abe, Japan's Trump who was campaigning to run again like Trump plans to in 2024

Is this the Marxist Liberal World Order sending Trump a warning not to run?pic.twitter.com/uCXtT9kQc9

— Alexander Higgins (@kr3at) July 8, 2022
The Chinese are celebrating the assassination of Shinzo Abe. Chinese social media flooded with celebratory messages.

— Sanbeer Singh Ranhotra (@SSanbeer) July 8, 2022
The vast majority of Chinese are celebrating the misfortune of Prime Minister Shinzo Abe with as much enthusiasm as they do traditional holidays#ShinzoAbe#安倍晋三#위대한_번역운동#大翻译运动 #TheGreatTranslationMovement pic.twitter.com/G5UznEq3Ua

— The Great Translation Movement 大翻译运动官方推号 (@TGTM_Official) July 8, 2022
In the US, members of Antifa were reportedly celebrating as well:
Antifa members celebrating Shinzo Abe shooting.

— ChuckieG 🇺🇸 (@ChuckiegSC) July 8, 2022
Fascinating, as a foreigner that does not speak Japanese what I know Shinzo Abe from the best is maintaining pacifism consistently. It seems Antifa hates peace in general. Maybe because ANTIFA is a terrorist group.
Chilling photos have emerged of the moment Shinzo Abe's suspected killer casually stands behind him just before he assassinates the former Japanese Prime Minister.
The images show Abe — who was Japan's longest-serving leader — starting a campaign-rally speech in the western region of Nara, smiling as those around him clap.
Standing just feet behind the leader, 67, was an innocent-looking masked man wearing military-style pants and with a bag slung around his back.
Within minutes of the divisive politician starting his speech, that same man — identified as disgruntled 41-year-old veteran Tetsuya Yamagami — snuck closer to Abe and shot him dead in an attack that sparked immediate condemnation from leaders around the world.
— Edward (@edwardrussl) July 8, 2022
WATCH (warning: graphic video)
Video below:
🚨BREAKING: Japan's former PM Shinzo Abe collapsed and was bleeding after apparently being shot during a campaign speech in western Japan. pic.twitter.com/iViQdQ9xsd

— Real Mac Report (@RealMacReport) July 8, 2022
— The Daily Sneed™ (@Tr00peRR) July 8, 2022
** (Disclaimer: This video content is intended for educational and informational purposes only) **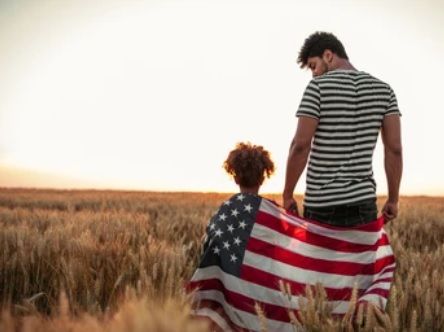 Mark Van der Veen offers some of the most analytical and insightful writings on politics. He regularly opines on the motives and political calculations of politicians and candidates, and whether or not their strategy will work. Van der Veen offers a contrast to many on this list by sticking mainly to a fact-based style of writing that is generally combative with opposing ideologies.