More Videos Of Abe Getting Shot Surface And Raise Questions About The Security Guards' Effort To Stop The Shooting
On the morning of Shinzo Abe's assassination, the legacy mainstream media described the former Japanese prime minister in extremely coloured terms, describing him as an "ultranationalist" and a "divisive arch-conservative."
Upon reporting on Abe's death, NPR labelled Abe an "ultranationalist" and one of Japan's "most powerful and influential figures."
NPR's skewed reporting on Abe's death prompted many to call for the outlet to be defunded.
NPR's report on Abe's death smeared the popular Japanese leader, painting him in negative terms to its left-leaning audience. NPR was not alone in its apparent condemnation of the Japanese leader, with CBS describing him as a "right-wing nationalist" and a "polarizing figure" who made "controversial" decisions.
The Associated Press published an article claiming that Abe left behind a "divided legacy."
However not one of them decided to investigate and question his assassination or at least his security efforts to stop the assassination!
There are some questions about whether Abe's security could have done a better job in stopping the shooter, especially after he fired the first round.
You can view the new videos and photos below:
How does high security allow this?
Two shots. And looking another way between the two:
The attitude of the security agent seen in this video is very weird https://t.co/adtFlBQmZD

— Diana (@HardStoneInShoe) July 8, 2022
Why did they allow this guy get so close to him? pic.twitter.com/gI6egBoVpv

— Art TakingBack 🇺🇸 (@ArtValley818_) July 8, 2022
The BBC reports:
Japanese police have admitted there were flaws in the security for former Japanese Prime Minister Shinzo Abe, who was shot dead in the southern city of Nara on Friday.

"It is undeniable that there were problems in the security," said Nara police chief Tomoaki Onizuka.

A gunman opened fire on Abe at a political campaign event – a crime that has profoundly shocked Japan.

A motorcade carrying Abe's body has arrived at his home in Tokyo.

Police say the suspect, named as Tetsuya Yamagami, 41, held a grudge against a "specific organisation". He believed Abe was part of it, they said.

Yamagami has admitted shooting him with a homemade gun, according to police.

"The urgent matter is for us to conduct a thorough investigation to clarify what happened," police chief Onizuka said, without specifying where he saw failings. He was on the verge of tears, addressing journalists.

Japanese media quote sources close to the investigation, who say Yamagami believed Abe to be linked to a religious group which, Yamagami alleged, had ruined his mother financially.

Yamagami told police he had served in Japan's navy, the Maritime Self-Defense Force, for three years. More recently, he had worked at a factory in western Japan.
Security- especially ones for PM & higher must be taken more seriously. I get that Japan has a zero gun policy regardless, the security team cannot be this relaxed. A long, thorough investigation into the security team for any involvement of foreign spies!
Donald Trump called the shooting of former Japan prime minister Shinzo Abe "devastating news" after the politicians formed a friendship during his presidency.
"He was a true friend of mine and, much more importantly, America. This is a tremendous blow to the wonderful people of Japan, who loved and admired him so much."
Abe was the longest-serving PM in Japan having served between 2006 and 2007 and again between 2012 and 2020, which is when he and Trump struck up a friendship.
Friendship of Donald Trump and Shinzo Abe
After Trump won the 2016 US presidential election, the pair met on numerous occasions. During Trump's term, Abe held multiple high-profile summits with Trump and hosted him in Japan twice in 2019 alone. In total, they met 20 times during Trump's presidency.
Ayumi Teraoka, a doctoral candidate for security studies at Princeton University, told CSIS: "No foreign leader has closer ties with president Donald Trump than prime minister Shinzo Abe."
Abe was the first foreign minister to meet with Trump. The pair met in Trump Tower, New York, for a meeting that lasted 90 minutes, according to the BBC. They had their first official meeting at the White House in February 2017, when Trump confirmed his commitment to "defending Japan".
In 2020, Reuters reported that during a telephone conversation between the leaders, Trump called Abe the "greatest prime minister in Japan's history".
The history of friendship between the two goes back much further than that.
The Center for Strategic & International Studies (CSCIS) reported in 2020 how the two men regarded each other as the closest of political and personal confidants.
No leader of an industrialized nation worked harder to appeal personally to and accommodate the policies of Trump than Prime Minister Shinzo Abe.
OPINION: This article contains commentary which reflects the author's opinion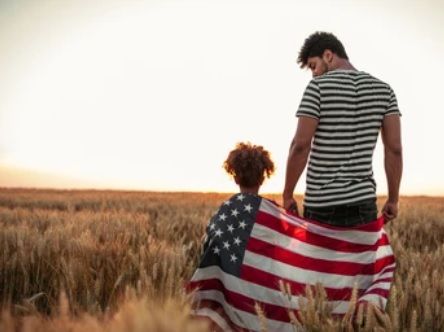 Mark Van der Veen offers some of the most analytical and insightful writings on politics. He regularly opines on the motives and political calculations of politicians and candidates, and whether or not their strategy will work. Van der Veen offers a contrast to many on this list by sticking mainly to a fact-based style of writing that is generally combative with opposing ideologies.