4 Damning Photos Appear To Show "Sad-Looking" Joe Suffering Elder Abuse By Jill
DOCTOR Jill is perfectly content to let Joe finish his long career falling apart on television just so she can have everyone in Washington suck up to her while she's keeping the evil teachers' unions in bed with the president of the United States."
It's important to keep reminding ourselves that we are, in fact, not crazy. After all, we're living in a time when the seemingly pervasive mainstream media keeps insisting that what we can plainly see with our eyes and hear with our ears isn't really happening.
We knew during the 2020 presidential campaign that Joe Biden was in decline. It was difficult to get a bead on exactly how mushy his brain had gotten for a couple of reasons. The first is that even at the peak of his mental acuity when he was younger, Joe Biden was far from being the sharpest tool in the shed. The second is that the pandemic gave his handlers and his nakedly ambitious wife an opportunity to hide him in his basement for most of the campaign.
The end game is well known to everyone!
Biden is getting worse and it's a one-way ticket for him.
His closest family members of course should be ashamed of themself for torturing Joe!
Well, if anyone was doubtful, these four pictures I am about to share with you should prove that the good "doctor" is wearing the pants and calling the shots, and her elder-abused husband has no say, whatsoever.
The first photo shows Jill and Joe engaged in conservation, Joe appears to be arguing his point very passionately. He's holding a newspaper and speaking to Jill, who is standing there, totally in charge, with her hands in the pockets of her ugly dress.
In the next photo, you see Joe looking at Jill as she appears to talk. I'd say that Joe was looking "intently," but he just looks too confused to use that word.
Photos below:

This looks and feels like elder abuse.
OPINION: This article contains commentary which reflects the author's opinion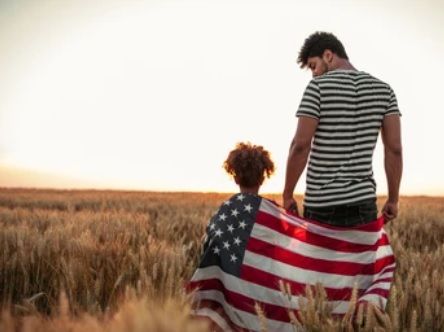 Mark Van der Veen offers some of the most analytical and insightful writings on politics. He regularly opines on the motives and political calculations of politicians and candidates, and whether or not their strategy will work. Van der Veen offers a contrast to many on this list by sticking mainly to a fact-based style of writing that is generally combative with opposing ideologies.