Forget The Easter Bunny – Videos From Biden At The Air Force Academy Graduation Spark Grave Concern About His Health
President Joe Biden arrived on Air Force One in Colorado Springs on Wednesday evening ahead of his address Thursday at the Air Force Academy graduation.
He arrived a day earlier to get rest but from the video below it seems that didn't help a lot!
Biden's speech was in front of more than 900 academy graduates and a crowd that in the past has been around 30,000 at Falcon Stadium.
Biden, who has announced his 2024 reelection campaign, previously spoke at graduation during his two terms as vice president, the first in 2009 and again in 2014, where he challenged graduating Air Force Academy cadets to help create a "new world order for the 21st century."
But things have changed drastically since then because Biden needed instruction on how to get on stage then he got lost on stage and there was more than one Easter Bunny.
Videos below:
Biden needs directions to find the stage — then again when he's on the stage:
Off you go, Joe:

It's not time to sit down yet, Joe:
U.S. President Joe Biden warned graduates of the Air Force Academy that they will face an increasingly unstable world, with challenges from China to Russia to climate change.
"The world needs you," Biden told the graduates in Colorado Springs.
Yeah, climate change will be fought with military planes!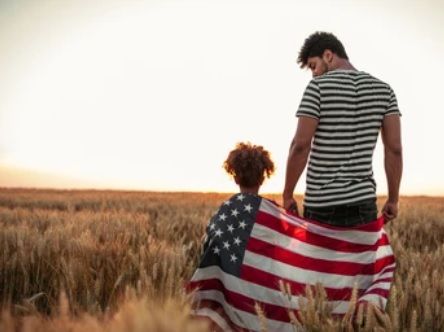 Mark Van der Veen offers some of the most analytical and insightful writings on politics. He regularly opines on the motives and political calculations of politicians and candidates, and whether or not their strategy will work. Van der Veen offers a contrast to many on this list by sticking mainly to a fact-based style of writing that is generally combative with opposing ideologies.