Video: Donald Trump Was Finally Confronted By A Voter Over His Push For The Covid Vaccines – His Answer Speaks Volumes
Donald Trump was finally confronted by a voter over one of his push for the creation of the Covid vaccines.
Voter: We have lost people because you supported the jab. What do you think you would do differently?
Responding to a Covid-vaccine question from a voter in Iowa, Donald Trump took the opportunity to respond to a broader criticism of his administration's pandemic response.
"Everyone wanted a vaccine at that time, and I was able to do something that nobody else could have done — getting it done very, very rapidly. But I never was for mandates; I thought the mandates were terrible," the former president said.
Let's go step by step!
Everybody wanted a vaccine at that time. And I was able to do something that nobody else could have done, getting it done very, very rapidly.
Okay, so Trump is right. Because Fauci and the health officials Trump propped up were all wish casting about the vaccine, a lot of people wanted it. And Trump pulled a lot of strings to get the Fauci ouchie out as fast as possible.
Unfortunately, Trump was likely scammed since the plan for the MRNA jab had been around for a while. But, he's right, when they first came out many were happy with the jab and really wanted it. It was a popular position.
I never was for mandates. I thought the mandates were terrible.
Also, true and good. Trump would have never gone full-Biden and tried to get you fired from your job for not taking the vaccine. He handled Covid poorly, but he wasn't about to implement those awful mandates, which is good.
This is all reasonable so far.
And you know, there's a big portion of the country that thinks that was a great thing. Not a lot of people in this room but there is a big portion.
Video below:

Maybe the last part of his answer will not make some anti-vax supporters happy but all in all, he was doing the right thing at the time and maybe he didn't have enough information about what is actually created!
The DeSantis campaign has been especially focused on the subject, using lockdowns and the continued employment of Anthony Fauci in the Trump White House as examples of weak leadership.
"I think [Trump] did great for three years, but when he turned the country over to Fauci in March of 2020, that destroyed millions of people's lives," DeSantis remarked on May 25.
They are using this as a camping against the former President but people haven't forget DeSantis's response to the Covid pandemic also:
Flashback: Ron Pushes the Vax on FL.. https://t.co/bmelR969gh

— Johnny Wishbone (@JWishbon3) June 1, 2023
Key word… he was never for mandates…. Choice. That's what he gave the people.

At least Trump didn't use WW2 veterans as guinea pigs on live television like DeSantis…

94 yo vethttps://t.co/NOj7pXjtRs

100 yo gethttps://t.co/49v6bnjNZj

— UltraMJTruth (@MJTruthUltra) June 1, 2023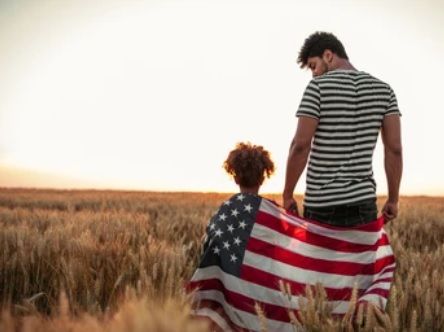 Mark Van der Veen offers some of the most analytical and insightful writings on politics. He regularly opines on the motives and political calculations of politicians and candidates, and whether or not their strategy will work. Van der Veen offers a contrast to many on this list by sticking mainly to a fact-based style of writing that is generally combative with opposing ideologies.