The Police Excuse For Trampling A Handicapped Woman With A Walker Departs From Reality (Videos)
Canadian police have taken a hardline approach in an effort to break up the Freedom Convoy in Ottawa, with at least 100 arrested and mounted police trampling protestors on Friday.
Mounted police and officers clad in riot gear, some carrying rifles, moved in on the Freedom Convoy on Friday, pushing into crowds of people including children as protestors linked arms and sang the national anthem in an effort to block their advances.
Scuffles between police and protestors were reported, with Freedom Convoy members creating makeshift snow barriers to help them defend against the police.
Four senior protest leaders are among roughly 100 people who have been arrested — largely on 'mischief' charges — and two dozen vehicles blocking key roads having been towed out of the estimated 350 vehicles belonging to the protestors.
Police have refused to release numbers of remaining protestors or vehicles, AP reports.
Despite the massive show of force, countless protesters continue to remain in the protest area, which prompted police to break out more severe tactics. Later in the day, RCMP officers on horseback were sent in to corral the crowd.
In some of the most shocking scenes to come out of Ottawa today, the mounted police officers began taking things into their own hands when they arrived.
In one video, several RCMP officers can be seen ramming their horses into the crowd of protesters as they clear a path for other officers.
The police ran their horses into a crowd of protesters much faster than they should have, despite the protesters being peaceful.
Watch:
Ottawa Police lied. This was the elderly woman trampled by the horses. pic.twitter.com/FGmPoSj9F9

— Ian Miles Cheong (@stillgray) February 19, 2022
Police ramming into protesters with horses in Ottawa.

It is interesting how the legacy media is reporting that the protesters are the violent ones when these videos exist. pic.twitter.com/kPUoQTucrn

— Marie Oakes (@TheMarieOakes) February 18, 2022
Interim Ottawa Police Chief Steve Bell claimed that no protestors were injured, despite footage circulating on social media of police horses trampling protestors at the convoy.
Ottawa Police attempted to justify this extreme behaviour by suggesting "a bicycle was thrown at the feet of one of the horses in an attempt to injure it", but their account of events has been disputed.
They are falsely claiming the woman who was trampled by police horses in Ottawa threw a bicycle at the police, having spotted it in the video. It's a wheeled walker for the handicapped and the elderly:
From what we can see from the multiple videos, there was no "bicycle" thrown.
Now, there was another protester with a bicycle but he didn't throw it, as we can see here. And he had nothing to do with them running over the other people. He was holding onto it as a barrier against the police; it's a common protester move.
Thank you Twitter. Here is footage of the real bicycle. Watch for yourself (0:09 on). Doesn't look like anything was thrown, or came close to the horses, from my perspective. pic.twitter.com/OYmtRLuXa5

— Candice Malcolm (@CandiceMalcolm) February 19, 2022
(This post may contain disputed claims. We make no assertions as to the validity of the information presented by our Opinion Columnist. This is an opinion article, and this post should be treated as such. Enjoy.)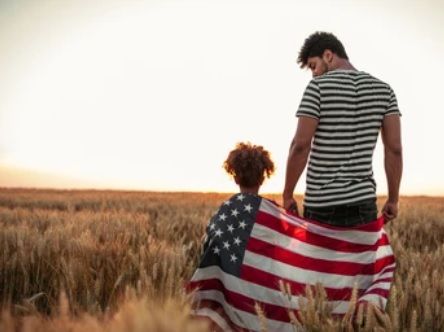 Mark Van der Veen offers some of the most analytical and insightful writings on politics. He regularly opines on the motives and political calculations of politicians and candidates, and whether or not their strategy will work. Van der Veen offers a contrast to many on this list by sticking mainly to a fact-based style of writing that is generally combative with opposing ideologies.