Video: While Our Vets Are Homeless And Hungry We Sent $100 Of Billions To The Ukrainian Army To Perform The Pikachu TikTok-Dance
In a press release late last month announcing another $400 million in aid to Ukraine, the Defense Department outlined how much money, weapons and equipment has been sent to that country since Biden took office:
With Russia's unrelenting and brutal missile and UAS attacks on Ukrainian critical energy infrastructure, additional air defense capabilities remain an urgent priority. The additional munitions for NASAMS and heavy machine guns will help Ukraine counter these urgent threats.
In total, the United States has committed more than $19.7 billion in security assistance to Ukraine since the beginning of the Biden Administration. Since 2014, the United States has committed more than $21.8 billion in security assistance to Ukraine and more than $19 billion since the beginning of Russia's unprovoked and brutal invasion on February 24.
To meet Ukraine's evolving battlefield requirements, the United States will continue to work with its Allies and partners to provide Ukraine with key capabilities.
President Biden has since asked Congress to approve tens of billions more in aid to Ukraine. The money would be earmarked for more weapons, equipment, and possibly dance videos!
I am sorry to say that you can't make this up.
Here's what the Defense of Ukraine posted on their Twitter account this morning: A young lady in full tactical gear doing a "Pikachu" dance in the snow.
Video below:
Morning Pikachu Dance. Winter has never been an obstacle to a good mood.
🎥 by Operative #UAarmy pic.twitter.com/B5efM39lcT

— Defense of Ukraine (@DefenceU) December 5, 2022
We have now officially reached the TikTok dance portion of the war in Ukraine.
It's hard to say if this is better or worse than the TikTok nurses.
OPINION: This article contains commentary which reflects the author's opinion
Reminder: The purpose of the articles that you will find on this website, are to EDUCATE, not to disinform or grow hate and anger!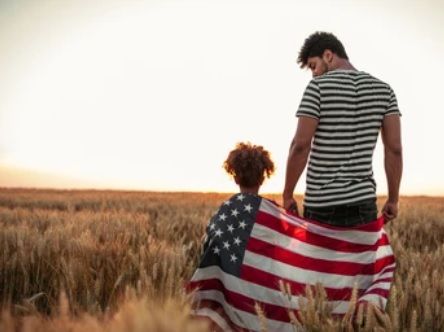 Mark Van der Veen offers some of the most analytical and insightful writings on politics. He regularly opines on the motives and political calculations of politicians and candidates, and whether or not their strategy will work. Van der Veen offers a contrast to many on this list by sticking mainly to a fact-based style of writing that is generally combative with opposing ideologies.