VIDEO: Rules Are For The Peasants – Obama Spotted Dancing At His 'Super Spreader' 60th Birthday Party Without Mask In A Now Deleted Selfie Video
Video shows mask-less Obama dancing at his celeb-filled Martha's Vineyard, 60th birthday party with reportedly hundreds of guests at the venue.
Former President Barack Obama was recorded on a selfie video dancing without a mask at his 60th birthday party on Martha's Vineyard on Saturday night.
Obama could be seen holding a microphone and strutting his stuff in the middle of the raised dance floor in a video posted to Instagram by Erykah Badu, a 50-year-old American singer-songwriter.
Badu had been performing with members of her band and managed to convince Obama to get on stage as part of the celebration.
While the president's back was turned, she managed to take a selfie video capturing Obama fully in the frame, which she then posted directly to Instagram.
Badu gave a cheeky smile to the camera as she did so, perhaps knowing that such photography had been banned.
Huge crowds of people could be seen in the background, despite Obama insisting the event had been scaled back because of the spread of the Indian Delta variant of Covid.
The video is now unavailable on Erykah's Instagram profile!
Video below:
More details of the exclusive party were revealed after two cannabis-smoking DJs posted a series of pictures and videos to social media, also flouting the rules on posting pictures from the event.
The snapshot reveals how Obama's birthday party was an evening full of fantastic food, high-end cocktails and bespoke entertainment despite the threat of the Delta surge of the coronavirus looming large.
Celebrity guests have begun leaving former President Barack Obama's Martha's Vineyard "scaled-down" birthday bash, creating a "s–t show" of traffic congestion on the resort island.
Images below:
Despite there being a ban on photography by both guests and workers Obama's hypocrisy was once again exposed!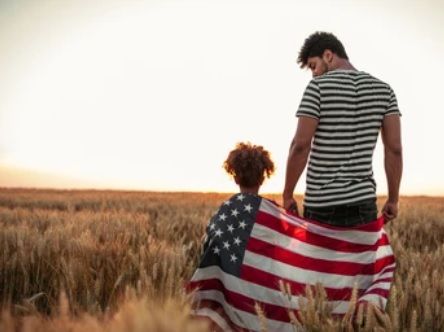 Mark Van der Veen offers some of the most analytical and insightful writings on politics. He regularly opines on the motives and political calculations of politicians and candidates, and whether or not their strategy will work. Van der Veen offers a contrast to many on this list by sticking mainly to a fact-based style of writing that is generally combative with opposing ideologies.