VIDEO: Knife-Wielding Sex-Offender Attempts To Kidnap 11-Year-Old Florida Girl At Bus Stop – It Didn't Go Well For The Attacker
A man was arrested Tuesday after he attempted to kidnap an 11-year-old girl at a bus stop in Escambia County, according to the sheriff's office.
Sheriff Chip Simmons said Jared Stanga, 30, faces charges of attempted kidnapping and aggravated assault with a knife.
Simmons said Stanga has a criminal history, including sexual offenses with a child.
Below is the moment where the 11-year-old Florida girl fought off a knife-wielding pedophile who had leaped from his van to try to abduct her.
Surveillance footage captures the suspect pull up in a white Dodge Journey beside a bus stop on Old Corry Field Road and Perdido Street, West Pensacola, where the girl is playing with a 'blue slime' toy on her own around 7 am on Tuesday.
As she fights and struggles to escape his clutches, he stumbles to the ground and she is able to pry herself free.
The suspect runs back to the car and drives away.
Video below:

The girl, who was waiting for a bus on Old Corry Field Road and Perdido Street.
Within minutes, more than 50 deputies from Escambia County Sheriff's office flooded the area hunting for the sex offender, and local media put out a description of him and his vehicle.
He tried to disguise the van by painting it a different color, but when sheriffs caught up with him eight hours later he still had 'blue slime' on his clothes from trying to abduct the child.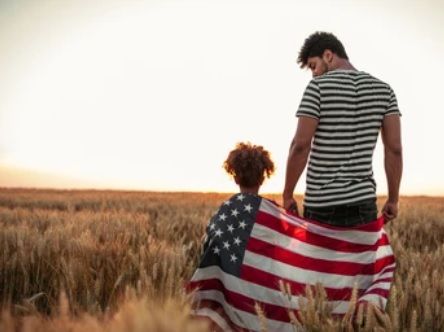 Mark Van der Veen offers some of the most analytical and insightful writings on politics. He regularly opines on the motives and political calculations of politicians and candidates, and whether or not their strategy will work. Van der Veen offers a contrast to many on this list by sticking mainly to a fact-based style of writing that is generally combative with opposing ideologies.