Video: Captured Russian Soldier Admits Putin Lied To Them To Get Them To Invade Ukraine – Reveals What They Were Told
The Russian military has said that some of its troops were killed and some were wounded in Ukraine, admitting for the first time that it had suffered casualties since the Russian invasion.
Russian Defence Ministry spokesman Major General Igor Konashenkov said "there are dead and wounded among our comrades", without offering any numbers, but added that Russia's losses were "many times" fewer than those of Ukraine's forces.
It is the first time Russian military officials have mentioned casualties on their side.
Ukraine has claimed that its forces killed 3,500 Russian troops.
Ukraine has paraded captured Russian soldiers in dozens of online videos as Moscow finally admitted its forces have sustained heavy losses after pictures showing bodies of Kremlin fighters emerged.
Footage posted online show tied up 'demoralized and exhausted' Russian prisoners of war captured after they failed to break through Ukrainian defenses in Kyiv and Kharkiv over the weekend.
Several of the videos were posted on a Telegram channel set up on Saturday by Ukraine's Interior Ministry.
Many Russian troops claimed that they believed they were conducting training exercises in the border regions and did not know they were being sent to invade Ukraine.
Video below:
If you have been paying attention to the claims of some of the Russian troops who have been caught you're starting to see a pattern, Nearly every one of them has openly admitted this was not supposed to be an invasion, it was supposed to be a military exercise. This could be why so many of them have abandoned their vehicles, military attire and fled.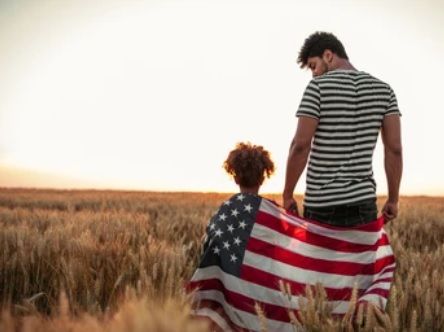 Mark Van der Veen offers some of the most analytical and insightful writings on politics. He regularly opines on the motives and political calculations of politicians and candidates, and whether or not their strategy will work. Van der Veen offers a contrast to many on this list by sticking mainly to a fact-based style of writing that is generally combative with opposing ideologies.