Video: Biden Wanders Off As Jill Speaks At A DC School To Push Vaccinations – The Staffer's Reaction Speaks Volumes
On Friday, Joe and Jill Biden delivered remarks about how the Biden administration is helping to keep students safe in classrooms.
Biden and his wife, who visited Brookland Middle School in Washington, D.C., along with DC Mayor Muriel Bowser, spoke to students, school staff, and the nation about keeping children safe in schools and how important the COVID-19 vaccines are.
Fake Dr. Jill Biden praised parents for doing their best as the pandemic continues.
"Parents, this is hard," Dr. Biden said. "But you're doing your best. And I want you to know that you're not alone."
She said that the Biden administration would ensure that schools have the resources and the support they need to bring students back to the classroom.
"Today, our administration is making sure that schools like Brooklyn have the resources and the support they need to bring students back to class where they belong," Dr. Biden said. "We are going to partner with you because we cannot always know what the future holds, but we do know what we owe our children. We owe them a promise to keep their schools open as safe as possible. We owe them a commitment to follow the science."
Fake Dr. Biden added that students are owed unity "so that we can fight the virus, not each other."
But as always it wasn't important what anyone would say when Sleepy Joe is on the scene.
Our team caught a really strange situation as Joe Biden wandered out of the podium during his wife's speech, the reaction of the staffer was something made out of a movie scene.
Video below:
Joe also encouraged parents to get their children vaccinated against COVID-19.
"The safest thing you can do for your child is getting them vaccinated," Biden said. "That is it—simple, plain, straightforward. Parents, get your teenagers vaccinated. You got them vaccinated for all kinds of other things—Measles, mumps, rubella. To go to school and play sports, they have had those vaccinations. Get them vaccinated."
How would people listen to him when they see his reactions?
OPINION: This article contains commentary which reflects the author's opinion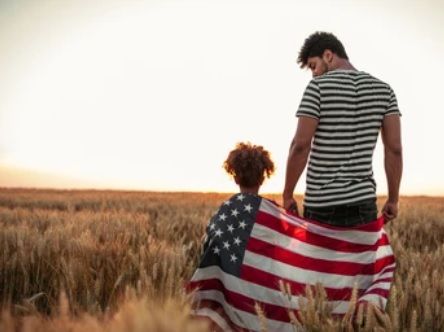 Mark Van der Veen offers some of the most analytical and insightful writings on politics. He regularly opines on the motives and political calculations of politicians and candidates, and whether or not their strategy will work. Van der Veen offers a contrast to many on this list by sticking mainly to a fact-based style of writing that is generally combative with opposing ideologies.