Video: Biden Calls Xi a 'Dictator,' but It's Blinken's Reaction That Speaks Volumes
President Joe Biden on Wednesday said he still thinks China's Xi Jinping is a dictator after the pair met for talks in California. Following their summit—the first time Biden and Xi have met face-to-face in a year—Biden held a news conference where he was asked if he still thought of his Chinese counterpart as a dictator as he stated in June. "Look, he is," Biden answered. "He's a dictator in the sense that he's a guy who runs a country that is a communist country that's based on a form of government totally different than ours."
Secretary Blinken caught the attention pf the cameras with his reaction which speaks volumes.
It seems that Blinken wants close relations with Xi, and Biden's words hurt Secretary Blinken more than they hurt the CCP!
Video below:
Without naming the U.S. president, China's foreign ministry responded by saying it "strongly opposes" the comment, calling it "extremely wrong and irresponsible political manipulation." The response was similar to the one provoked by Biden's original remark in June, with a foreign ministry spokesperson denouncing the "dictator" label as "extremely absurd" and a "political provocation."
Amid his summit with Xi on Wednesday, Chinese Foreign Ministry spokeswoman Hua Chunying issued a blunt warning about America's friendly relations with Taiwan, referring to the "Taiwan question" as "the most important and most sensitive issue in China-U.S. relations."
"The U.S. side should take real actions to honor its commitment of not supporting 'Taiwan independence', stop arming Taiwan, and support China's peaceful reunification. China will realize reunification, and this is unstoppable," she wrote in a post on X.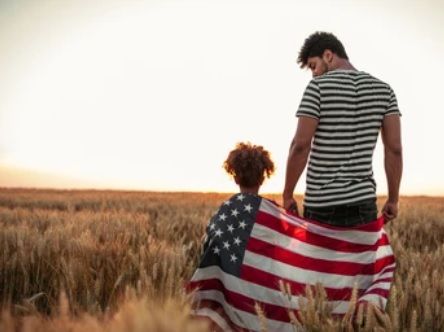 Mark Van der Veen offers some of the most analytical and insightful writings on politics. He regularly opines on the motives and political calculations of politicians and candidates, and whether or not their strategy will work. Van der Veen offers a contrast to many on this list by sticking mainly to a fact-based style of writing that is generally combative with opposing ideologies.