UNSEEN VIDEO: BLM Founder Says It's "Really Cool" That People Think Her New Book "Is Like Mao's Red Book"
The Black Lives Matter movement is not only anti-police, anti-white, anti-capitalist but also proudly neo-Marxist.
Patrisse Cullors is an American artist and activist. Cullors is an advocate for prison abolition in Los Angeles and a co-founder of the Black Lives Matter movement. She also identifies as a queer activist.
That's what the mainstream media and the Wikipedia page will tell you, but the reality is that they are an organization that has communist ties.
Last year Patrisse confirmed that they're proudly Marxists.
Video below:

But now another video is out where she admits that she is proud that [people compare her book with Mao's red book.
"I was speaking to this young person from Arizona who's trying to fight SB 1070, and he grabbed [my] book and he said, "It's like Mao's Red Book." And I was like man, that's what I was thinking, and it was just really cool to hear him make that connection."

"I think I have a really important role in speaking to youth. Maybe it's because I came in the movement at 17-and-a-half, so I have just a knack for knowing how to organize young people into this organization," Cullors adds.
Video below:
BLM founder Patrisse Cullors, who describes herself as a "trained Marxist" said it's "really cool" people think her new book "is like Mao's Red Book" [from 2010] pic.twitter.com/ZjbJm63ort

— Tom Elliott (@tomselliott) May 7, 2021
She made the comments during a United States Social Forum panel on "Transformative Organizing Theory" in 2010. Among the breakout sessions at the workshop was "Socialism for the 21st Century."
Multimillion-dollar property portfolios don't buy themselves. Can't be a communist leader without a palace or two. If everyone has to be forced to buy your book or even if (hundreds of) thousands have to die, it's just a means to an end, right?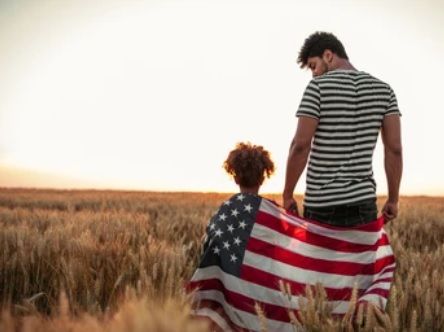 Mark Van der Veen offers some of the most analytical and insightful writings on politics. He regularly opines on the motives and political calculations of politicians and candidates, and whether or not their strategy will work. Van der Veen offers a contrast to many on this list by sticking mainly to a fact-based style of writing that is generally combative with opposing ideologies.