Biden Ends His Speech At the UN By Embarrassing America Once Again (Video)
Joe Biden slammed Russia's invasion of Ukraine as having "shamelessly violated" United Nations principles during a speech to the body on Wednesday, hours after Russian President Vladimir Putin appeared to threaten using nuclear weapons against Kyiv.
"Russia has shamelessly violated the core tenets of the U.N. charter — no more important than the clear prohibition against countries taking the territory of their neighbors by force," Biden told the United Nations General Assembly. "If nations can pursue their imperial ambitions without consequences, then we put at risk everything this very institution stands for."
In a roughly 30-minute speech, Biden said that the war in Ukraine was about "extinguishing Ukraine's right to exist as a state… and Ukraine's right to exist as a people," calling out Putin for making "irresponsible nuclear threats."
Video below:
Biden at the UN on Russia's war on Ukraine: "If nations can pursue their imperial ambitions without consequences, then we put at risk everything this very institution stands for … you cannot seize a nation's territory by force … we will stand in solidarity with Ukraine." pic.twitter.com/6L1qyi738v

— Aaron Rupar (@atrupar) September 21, 2022
After his "threats" he decided to place America last again:
Biden: "If parents cannot feed their children, nothing, nothing else matters…"

Does he not realize American parents are facing the highest inflation for groceries in decades due to his reckless spending? pic.twitter.com/pfXouSGZDe

— Media Research Center (@theMRC) September 21, 2022
But are the illegals eating well? That's all that matter.
As he ended his speech he did what seems to be his common practice lately, he embarrassed our country on the world stage once again!
Below you can see Biden as he ends his speech at the UN by saying "Thank you for your tolerance listening to me."
Video below:
Protesters were caught on camera outside the UN building and they asked where's Hunter's laptop:
Outside of the UN building in Manhattan where Biden is present. Activists ask where is Hunter's laptop?
For Copyright license email [email protected] #NYC #BREAKING #Wednesday pic.twitter.com/NbL0Lz6PHa

— Viral News NY (@ViralNewsNYC) September 21, 2022
World leaders decided to applaud Biden's signs of weakness, we are talking about the same group that laughed at Trump when he said Germany's increasing dependence on Russian energy was going to be a problem.
OPINION: This article contains commentary which reflects the author's opinion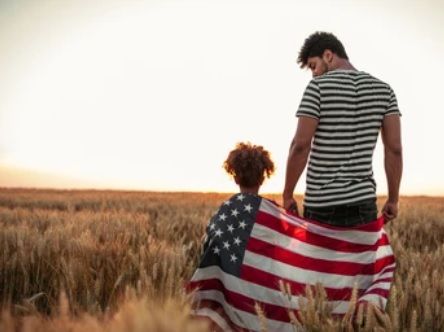 Mark Van der Veen offers some of the most analytical and insightful writings on politics. He regularly opines on the motives and political calculations of politicians and candidates, and whether or not their strategy will work. Van der Veen offers a contrast to many on this list by sticking mainly to a fact-based style of writing that is generally combative with opposing ideologies.