Surveillance Video Captured The Moment Two Black Armed Robbers Run Up To A Man Walking Next To His Vehicle – The Brave Patriot Serves Them Instant Justice
A new video we just received from an anonymous sender from San Leandro California shows the moment two armed robbers run up to a man walking next to his vehicle.
The man who was attacked was allegedly a former Navy Seal and his reaction was priceless.
He managed to defend himself from the two black males who were carrying a gun, and not only that, but he managed to bodyslam one of them to the ground.
While he pinned the man/teen down the other robber says "let him go."
The screaming of the robber was another moment that was really awkward.
Video below:
I don't recommend just anyone defend the self's like this man, but what a quick dynamic action to thwart 2 criminals.
So much depends on whether or not "criminals" succeed early on.
I hope that kid realizes that it could've been much worse for him and that that dude took mercy on him by letting him up and letting him go. Hopefully, he learned his lesson and doesn't try it again on someone else or try and get revenge on that guy.
This story had a happy ending because if the man shoots those two black kids there would have been protests and riots for sure.
In any case, we need more brave patriots like this man!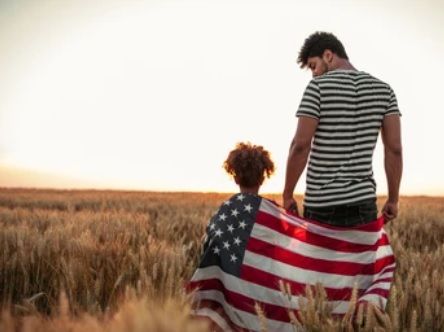 Mark Van der Veen offers some of the most analytical and insightful writings on politics. He regularly opines on the motives and political calculations of politicians and candidates, and whether or not their strategy will work. Van der Veen offers a contrast to many on this list by sticking mainly to a fact-based style of writing that is generally combative with opposing ideologies.