Judge Makes An Emergency Move In The Suicide Case Of Former Clinton Aide That Introduced Bill Clinton To Epstein
The family of a top advisor to Bill Clinton who admitted Jeffrey Epstein to the White House multiple times during his presidency is pulling out all the stops to keep details of his mysterious death becoming public.
They have petitioned a judge to prevent pictures of Mark Middleton's death scene from being released under the Freedom of Information Act.
Middelton allegedly introduced the former President to Epstein.
And now the local Arkansas sheriff is interpreting that to mean he can't talk or release any details of Middleton's May 7 suicide.
'The investigation is still open. I can't say anything more,' Perry County Sheriff Scott Montgomery told DailyMail.com.
Middleton, who served as special assistant to President Bill Clinton in the 1990s, died at the age of 59, his family announced last month.
Middleton's family did not disclose the cause of death at the time but authorities later confirmed the former White House official took his own life with a self-inflicted gunshot at an urban farm in Perryville, Arkansas.
Some claims surfaced Middleton's body was discovered hanging from a tree with an electrical cord of the same style wrapped around his neck and a close-range shotgun blast through his chest, Radar Online reported
His death adds to the number of close associates of the former president and first lady who have died unexpectedly, many in small plane crashes. The phenomenon has led to a conspiracy theory called Clinton Body Count which even has its own Wikipedia page.
Following a series of conspiracies online Perry County Circuit Judge Alice Gray decide to make an emergency move!
While some suspect Middleton joins a long list of Clinton associates who have met an untimely death, Perry County Circuit Judge Alice Gray determined the money-man's family would suffer "embarrassment and harassment" and "irreparable injury" if the shocking police records and grisly photos were released to the media.
"The Court finds the public's interest in disclosure of the Media Content does not outweigh the Middletons' protected privacy interest in the Media Content at this time," the judge's June 20th order read.
The judge wrote:
The Court finds that since Mr. Middleton's death, the Middletons have been harassed by individuals with outlandish, hurtful, unsubstantiated, and offensive conspiracy theories regarding Mr. Middleton, his death, and his family, which have caused the Middletons immense harm and anguish.
These same individuals have indicated and communicated that they will attempt to obtain the File, including Media Content depicting Mr. Middleton's body and the scene of his death, by way of an Arkansas Freedom of Information Act ("FOIA") request.
The purpose of this Order is to prevent further irreparable injury to the Middletons.
The Court notes that Defendants do not object to the issuance of injunctive relief
The Court finds that there is a likelihood of success on the merits.
The Court finds that the Middletons have a protected privacy interest in the Media Content contained within the file based on their showing that (1) the Middletons want to keep the Media Content private and confidential; (2) that, except for government action, i.e. disclosure in response to a FOIA request, such Media Content can be kept private and confidential; and (3) that a reasonable person would find the disclosure of the Media Content harmful or embarrassing.
The lawsuit was filed by Middleton's wife, Rhea and brother Larry, on May 23 by attorney Paul Parnell, of the Rose Law Firm – the same legal eagles where Hillary Clinton worked before becoming First Lady, after a series of stories raising questions about the cause of death.
A letter to the court from John Tull, lawyer for the Arkansas Press Association, wrote in support of the decision and included this statement from the Press Association:
We concur with the complainants that they have a privacy interest in photographs, videos, sketches, and other illustrative content (collectively the "Media Content") and that the privacy interest in this specific case (Perry County Sheriff Department Investigatory file, Case No. 22- 244) under these specific circumstances, the public interest being advanced by releasing the photographs, videos, sketches or other illustrative content is not a significant one. Furthermore, any public interest being advanced can be served by the release of the coroner's report as well as the incident report, which the Press Association deems public information.
This statement applies to this individual case and should not be construed to support any future decisions.
Middleton, 59, a Little Rock business executive, was found dead on the Heifer Ranch. Sheriff Scott Montgomery gave an interview, before cutting off media information, to an online publication in which he said Middleton apparently shot himself in the chest with a shotgun and also hung himself from a tree with an extension cord.
(This post may contain disputed claims. We make no assertions as to the validity of the information presented by our Opinion Columnist. This is an opinion article, and this post should be treated as such. Enjoy.)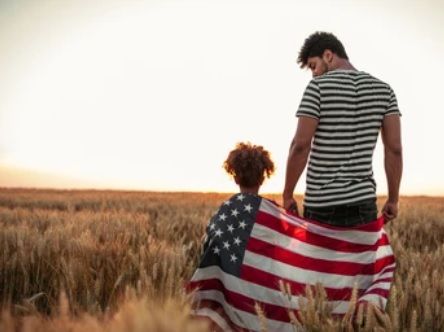 Mark Van der Veen offers some of the most analytical and insightful writings on politics. He regularly opines on the motives and political calculations of politicians and candidates, and whether or not their strategy will work. Van der Veen offers a contrast to many on this list by sticking mainly to a fact-based style of writing that is generally combative with opposing ideologies.