Second Amendment Works – Homeowner Fatally Shoots 2 Intruders, Holds Two More At Gunpoint
An Indiana man fatally shot two armed intruders in his home and then held two others at gunpoint during a bizarre burglary where he knew at least one of the would-be thieves, reports said.
The deadly incident came just one day after the same group had allegedly taken cash from him, the homeowner claimed in newly revealed court documents. A woman who survived the botched burglary had stayed with him several times over the years, he later told cops.
Court documents say the homeowner was asleep inside his home in the 1600 block of State Road 8 just outside of Auburn on May 15. The man told police he woke up to his dog barking and saw three people in his home, later identified as 42-year-old Tabitha L. Johnson, Dylan Morefield, and another unidentified woman. He said Dylan and the unidentified woman threatened him and at times both held a gun to his head. He said the three were stealing items from his home and demanded money, saying he told them they had taken all of his money the day before. He told police they then had him write a check with no name on it for $500.
He said it was still dark in the early morning hours but he was able to get his shotgun. He said it was dark so he shot Dylan and the third woman, who was later identified as Rameica Moore. Both died from their injuries, according to the coroner.
The homeowner said he escorted Tabitha out of the home and found another man, 42-year-old Shaun T. Kruse, outside of the home. He said he held the two remaining burglars at gunpoint and told Shaun to call 911, saying his home phone was destroyed and his cell phones were stolen before he could call for help.
Police arrested Johnson and Kruse and slapped them with murder and burglary charges, WPTA previously reported.
The homeowner isn't facing charges.
The featured image is the only picture from the incident the video is yet to be released!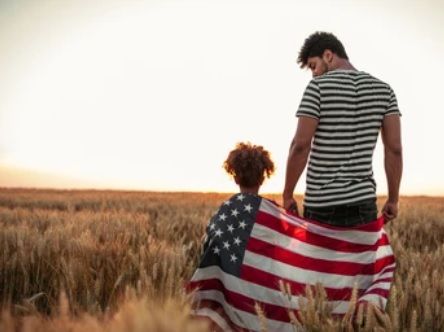 Mark Van der Veen offers some of the most analytical and insightful writings on politics. He regularly opines on the motives and political calculations of politicians and candidates, and whether or not their strategy will work. Van der Veen offers a contrast to many on this list by sticking mainly to a fact-based style of writing that is generally combative with opposing ideologies.