Reporter Asks Biden – "Are You Concerned About Corruption With Your Son's Art Sales – Biden's Answer Speaks Volumes (Video)
Hunter Biden's artwork reportedly sold for $75,000 apiece before his official New York City art show even opened.
At least five pieces sold, and lawyers have started vetting potential patrons who plan to attend the upcoming show. The pieces sold at an Oct. 1 "pop up" presentation in Los Angeles.
The buyers' identities are unknown, nor is it known if more pieces sold after the presentation, The New York Post reported.
"But most of those allowed to buy works are long-term, private collectors with the gallery," a source familiar with the sale said.
The sale of Biden's artwork has raised a number of ethical questions for the White House. In July, White House officials crafted an agreement under which the purchases of the artwork would remain confidential – even from the artist himself. Hunter Biden's attendance at the Los Angeles event came despite the White House previously saying that he would not know the identities of potential buyers.
Walter Shaub, the former Office of Government Ethics director under President Obama, previously told Fox News that Hunter Biden's lucrative art career has a "shameful and grifty feeling to it."
The concern over the painting sales revolves around the question of access to the White House. President Biden's nominee to be U.S. ambassador to India, Los Angeles Mayor Eric Garcetti, was reportedly among the high-profile attendees at Hunter's art show.
Art experts have said that Hunter Biden's work is wildly overpriced.
And today a reporter decided to face Biden and ask him about the corruption!
Reporter: "Are you concerned about potential corruption with your son's art sales?"
Biden: "You got to be kidding me"
Video below:

His answer in fact speaks volumes, he is not even gonna deny the fact that the whole show was filled with corruption!
OPINION: This article contains commentary which reflects the author's opinion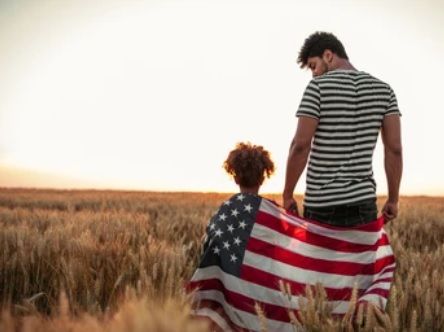 Mark Van der Veen offers some of the most analytical and insightful writings on politics. He regularly opines on the motives and political calculations of politicians and candidates, and whether or not their strategy will work. Van der Veen offers a contrast to many on this list by sticking mainly to a fact-based style of writing that is generally combative with opposing ideologies.