Psaki Said The Quiet Part Out Loud – "There are smugglers making their own pushes about how this is the time to come" (Video)
Along the banks of the Rio Grande in the scrubby grassland near Penitas, south-east Texas, hundreds of colored plastic wristbands ripped off by migrants litter the ground, signs of what US border officials say is a growing trend among powerful drug cartels and smugglers to track people paying to cross unlawfully into the United States.
Human traffickers are sneaking hardened criminals across the U.S.-Mexico border by embedding them with families, according to Texas troopers.
A Texas Department of Public Safety officer deployed to the border recently pulled over an adult man and a 14-year-old girl in Starr County and discovered the man was a fugitive wanted by law enforcement for sexual assault. Both had just come over the border illegally. The girl was not related to him, and it's likely they were paired up to cross the border together.
"That kind of thing is being ignored right now by the media. They're focused on families and children, but there's more to it," the DPS spokesman confirmed.
Today Jen Psaki finally told us some truth when she said the quiet part out loud.
During the tense press conference Psaki said:
"There are smugglers making their own pushes about how this is the time to come"
There wasn't at least one follow-up question which should have been: "why do smugglers and foreign nationals think that now is the time to come"
The answer is easy: Because the border is open.
Jen Psaki also had absolutely no response to leaked photos of kids being held in cages at the border.
Video below:

She might need to circle back on that one!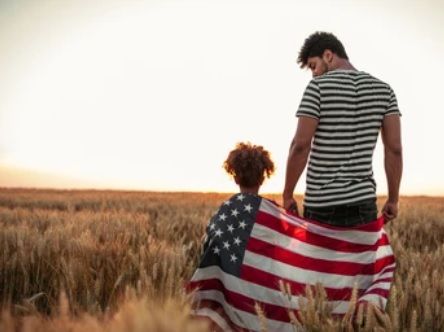 Mark Van der Veen offers some of the most analytical and insightful writings on politics. He regularly opines on the motives and political calculations of politicians and candidates, and whether or not their strategy will work. Van der Veen offers a contrast to many on this list by sticking mainly to a fact-based style of writing that is generally combative with opposing ideologies.