New Security Camera Shows Wide Angle Of The Deadly Police Shooting Of Ma'Khia Bryant – This Proves That The Police Officer Had No Choice But To Shoot The Knife-Wielding Teen
Neighbors' security footage further debunks leftists' theories about the Columbus OH shooting from earlier this week.
A security camera across the street from where a Columbus Police officer shot and killed a 16-year-old girl holding a knife shows a wide-angle view of the deadly shooting.
The police bodycam footage released by the Columbus mayor showed Makiyah Bryant attempting to stab someone as the officer acted swiftly and opened fire, fatally striking her.
The Columbus officer rolled up on a chaotic scene and had no choice but to discharge his weapon in order to save lives.
A slowed-down version of the bodycam footage:
WATCH (warning: graphic video):
Slowed down body cam footage of the Columbus police-involved shooting. Pink girl went full matrix defense tactics and that dog had incredible situational awareness. Cop is a hero. There's NO argument for self defense for Crocs girl, cause she was GeTTinG JuMpeD. Case closed. pic.twitter.com/2Sw7AjVBH2

— Starscream CIA-Simulation Warlord 🇺🇸🦈🇺🇸 (@zerosum24) April 21, 2021
** (Disclaimer: This video content is intended for educational and informational purposes only) **
This new video shows a new angle of the officer-involved shooting death of 15-year-old Ma'Kiyah Bryant.
The neighbor, Donavon Brinson, gave his security footage to police and said if not for the officer's heroic act, more people would have died.
The Daily Mail reported:
Ma'Khia Bryant's military veteran neighbor has said his home security camera footage proves Columbus Police Officer Nicholas Reardon had no choice but to shoot the black 16-year-old because more people could have been killed if he hadn't acted.

Donavon Brinson told Fox News Thursday morning he believes Bryant could have fatally stabbed the young woman she was seen lunging at with a knife if the cop hadn't opened fire in Columbus, Ohio, Tuesday afternoon.

'He could have either not fired and the young lady in pink could have been stabbed in the neck and brutally or fatally injured and then he could shot [Bryant] and we could have had two [young women] dead – or he could have responded in the way that he did and one young lady lost her life,' he said.

His comments come as a second neighbor said he believes police bodycam footage shows Bryant was in 'full attack mode' and 'needed to be stopped' because a 'young lady's life was at stake'.
The new angle shows the Columbus police officer immediately trying to deescalate the situation before firing his weapon.
Video of the new angle of the police shooting of Ma'Kiyah Bryant below:(warning: graphic video)
A body camera footages from other officers were also released from the fatal police shooting of Ma'Khia Bryant.
In one of the videos, the victim that was attacked by Ma'Khia Bryant can be heard saying: "She came after me with the knife, so the police got her"
Video below:
Pink outfit: "She came after me."

Cop: "With the knife?"

Pink: "Yeah, so he got her."

The dog is okay. 🐕‍🦺
LeBron James should lose all his endorsements, @KingJames should be boycotted and condemned. pic.twitter.com/dRiqAOV0sC

— Starscream CIA-Simulation Warlord 🇺🇸🦈🇺🇸 (@zerosum24) April 21, 2021
How can people still riot after this?
Scroll down and leave your comment below.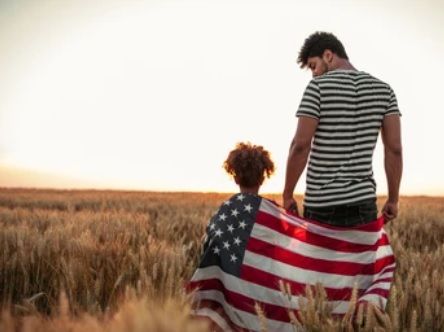 Mark Van der Veen offers some of the most analytical and insightful writings on politics. He regularly opines on the motives and political calculations of politicians and candidates, and whether or not their strategy will work. Van der Veen offers a contrast to many on this list by sticking mainly to a fact-based style of writing that is generally combative with opposing ideologies.